Healing Service - Livestreamed and Sanctuary Worship
St. Paul United Church of Christ,
Taylor, Michigan
Nineteenth Sunday of Pentecost
October 9, 2022
SILENT PRAYER (Silent reverence is invited)
PRELUDE  "Fill My Cup, Lord,"  John Joanette, accompanist
RINGING OF CHURCH BELL
WELCOME TO FACEBOOK LIVESTREAMING
CALL TO WORSHIP / PASSING OF THE PEACE Rev.  Dr. Geoffrey G. Drutchas
Pastor:  "May the Peace of Christ be with you".
Congregation:  "And also with you!"
HYMN No. 86  "Great Is Thy Faithfulness," Tracy Hoffman, Music Director
MORNING PRAYER
ANNOUNCEMENTS
HYMN No. 628  "Precious Lord, Take My Hand"
PRESENTATION OF TITHES AND OFFERINGS
*DOXOLOGY
    Praise God from whom all blessings flow;
    Praise him all creatures here below.
    Praise him above ye heavenly host;
    Praise Father, Son, and Holy Ghost.  Amen.
SCRIPTURE  Psalms 103:1-10; Luke 26-39
HYMN No. 564  "He Touched Me"
MESSAGE "Up Against Demons," Pastor Drutchas
ANTHEM  "God Chose Us,"  Chancel Choir
PRAYER FOR HEALING (Unison - Opposite page)
LAYING ON OF HANDS  Pastor and Congregation
LORD'S PRAYER (debts/debtors)
CLOSING HYMN  No. 561  "It Is Well with My Soul"
BENEDICTION/ POSTLUDE  "I Know That My Redeemer Liveth"
---
ST. PAUL MORNING TIDE ANNOUNCEMENTS – October 09, 2022
WELCOME TO ALL SHARING TODAY'S SERVICE BOTH IN PERSON AND THROUGH FACEBOOK LIVESTREAMING.  Our 10 a.m. service can be viewed on Facebook at other times as well.  An order of service and the pastor's full message are downloadable from our church website (stpaulucctaylor.org) with a video recording of our worship together also posted by Sunday afternoon.
THIS MORNING'S FELLOWSHIP HOUR immediately following our worship service will be hosted in the Fellowship Hall. Come enjoy coffee, donuts, and good fellowship.
THE SUNDAY SCHOOL CHILDREN have been learning about the disciplines of Growing in Christ; learning about Him, worshipping, praying and practicing their faith by putting it into action. After a lesson on "helping carry another's burdens," we will put our faith into action by taking to the kitchen in support of World Central Kitchen (WCK). The Sunday School children are baking chocolate chip cookies to raise money to assist with Florida Hurricane relief.  All pre-school through fifth grade students meet in the big classroom upstairs, 6th & 7th grade students gather with Mrs. Lori Rogers in the center classroom.  8th & 9th grade students will be meeting with Mrs. Doreen Thompson the Confirmation classroom, adjoining the upstairs West Lobby.
CHOCOLATE CHIP COOKIES prepared by our Church School children are available for a donation during Fellowship period this morning with all proceeds going to World Central Kitchen (WCK) for hurricane relief.  Stop by the cookie table in Fellowship Hall.
OUR NEIGHBORS IN NEED (NIN) MISSION OFFERING will be received any Sunday throughout October. It assists our UCC American Indian Ministries, supporting education, justice, peace, and the rights of the poor and needy. Information about the NIN offering information and envelope, are in the October Tidings and pew racks. On behalf of our church's faithful outreach please give as generously as you are able to those in need. 
PRAYER FOR HEALING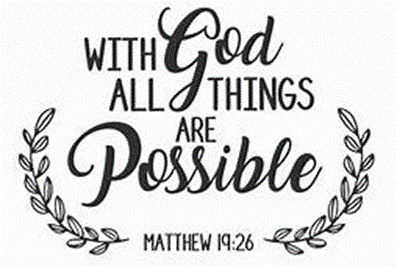 By your power, great God, our Lord Jesus healed the sick and gave new hope to the hopeless.  Though we cannot command or possess your power, we pray for those who want to be healed. Mind their wounds, soothe fevered brows, and   make broken people whole again. Help us to welcome every healing as a sign that, though death is against us, you are for us, and have promised renewed and risen life in Jesus Christ.  Amen.
FELLOWSHIP OF CONCERN: Dan Case, Daisy Stedman, Dianne Sturgeon, Arlene Felske, Sheila Klimek, Vicki Simon, Sally Sigman, Linda Tank, Nancy Rabb, Mandy Ajulu, Debi Petri, Gloria Lakatos, Miles Church, Dorothy Evison, Joan Smarr, Shirley Robinson, Neil MacEachern, Sandi Rose, Jeff MacZink, Kyle Hard, Jerry Rossi, Eleanor Rossi, Hayden Forsyth, Teri Staffeld, Bob Robinson, Jeff Natzke, Brenda Stockwell, Sue Spears, Bert Thompson, Karen Collett, Diane St. Louis, Susan Barnard, Marcie Bolen, Raymond Harmon, Steve Matney, Judy Kirsch, Wayne Jones, Margo Charette, Harold Fick, Laverne Roe, Carl Smith, Larry Kurtsel, Loretta Kurtsel, and for all Floridians facing hurricane Ian and its aftermath.  CONDOLENCES: Sally Sigman and family on the loss of husband, Glen who passed away Monday, October 3 at the age of 84 years. Visitation is today from 1-4 p.m. Service 4 p.m. at St. Paul Church; Cindy Winter and family on the loss of Cindy's father who passed away Monday, October 3.  Memorial Service is Saturday, October 22, 12 noon. 
TUESDAY MORNING BIBLE STUDY meets Tuesday, October 11, 10:30 a.m., in the West Room.  Newcomers welcomed!
NO EXERCISE CLASS on Wednesday, October 12.  Class will resume on October 19 in the West Room, 10:30 a.m.
CHANCEL CHOIR REHEARSALS meets Wednesday, 7 p.m., West Room.  New voices always welcome.  No auditions required.  More information contact music director, Tracy Hoffman.
OPERATION CHRISTMAS CHILD kicks off on October 30. Shoe boxes and materials will be available in the Fellowship Hall during coffee hour. A HUGE Thank You to Jane Dykowski for wrapping and preparing all the shoe boxes.
TRUNK OR TREAT is Sunday, October 30, 5 p.m. in the circular drive. Please register your trunk or your family's participation by signing the sheet located on the upstairs Welcome Center desk or by contacting Pastor Schalm or Sheri Herkimer. Candy donations can be dropped in the church office or at the Welcome Center desk.
FOR SECURITY REASONS our sanctuary's front and east doors will be locked ten minutes after the start of morning worship. Those arriving late are asked to telephone the deacons and ushers (313-291-1221) or knock.  To exit out of these doors simply push the bar across them. Throughout the service, our deacons remain attentive on our behalf to any and all security concerns.
VOLUNTEERS NEEDED to help host Fellowship periods following worship.  Donuts and brewed coffee are already provided. Hosts simply need to serve the refreshments with clean up afterwards.  For more information or to volunteer contact Elder Barbara Schultz.
NOT FORGETTING THE COVID SPIKE which touched our own congregation this past summer, church members and friends are welcome to mask for sanctuary worship, also making use, if preferred, of several roped pews at our sanctuary's center.  Masks and hand-sanitizer are available at the entrances to the church. See any Deacon or Usher for assistance.
St. Paul Council Candidates Sought
Once again, it is time to elect new members of the St Paul UCC Council. We need volunteers for the offices 2nd Vice President, Secretary, Elder, Deacon and Trustee. This an opportunity to serve your Church and will bring to you a great feeling of satisfaction and accomplishment.
The Church Council is the governing board of the Church and is responsible for the care and upkeep of the building and grounds. They also submit budgets and financial reports to the congregation. Each officer fills a three-year term and may be elected for a second three-year term.
The new council members will be elected by the congregation at the Annual Meeting in mid-January.
You're encouraged to take look at the St Paul UCC web site (click on the site map button on bottom of page and click on "Council Directory") where you will find the duties and responsibilities of our various Council offices.
If interested, or in need of information regarding a council position, please contact Fred Miller through the church office at (313) 291-1221 or fmiller1641@gmail.com.
---