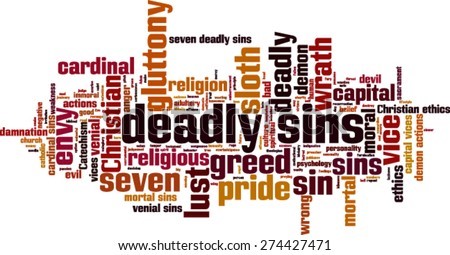 Third Sunday of Easter
St. Paul United Church of Christ, Taylor, Michigan
Sanctuary and Livestreamed Worship – May 1, 2022
PRELUDE  "Living for Jesus," Organist Sally Sigman
RINGING OF THE CHURCH BELL / CALL TO WORSHIP
*OPENING HYMN No. 570 "Sweet Hour of Prayer," Tracy Hoffman, Music Director
INVOCATION  Reverend Dr. Geoffrey G. Drutchas
PASSING OF THE PEACE  The peace of Christ be with you… And also with you!
ANNOUNCEMENTS
*HYMN No. 537 "My Hope is Built"
SCRIPTURE  Proverbs 6:16-19; Matthew 5:17-30; Romans 6:9-14, 23
CHIMES "Your Words to Me are Life and Health"
MORNING PRAYER / LORD'S PRAYER (debts/debtors)
*HYMN No. 628 "Precious Lord, Take My Hand"
MESSAGE  "Those Stubborn Wages of Sin," Pastor Drutchas
ANTHEM "Steal Away to Jesus," Chancel Choir
INVITATION TO THE COMMUNION SACRAMENT
PRAYERS OF CONFESSSION & CONSECRATION
RESPONSIVE AFFIRMATION (Pastor and Congregation)
  One bread, one body, one Lord of all; one cup of blessing which we bless.
  And we, thou many, throughout the earth, we are one body in this one Lord!
SACRAMENT OF COMMUNION Pastors Drutchas and Schalm
LORD'S PRAYER (debts, debtors) / DOXOLOGY
  Praise God from whom all blessings flow; praise him all creatures here below;
  Praise him above ye heavenly host; praise Father, Son, and Holy Ghost.  Amen.
BENEDICTION / POSTLUDE  "Rejoice in God's Saints," Sally Sigman, Organist
---
ST. PAUL MORNING TIDE ANNOUNCEMENTS – Mau 01, 2022

WELCOME TO ALL SHARING TODAY'S SERVICE IN OUR SANCTUARY OR THROUGH FACEBOOK LIVESTREAMING.  Our livestreamed 10 a.m. service can be viewed on Facebook at other times as well.  An order of service and the pastor's full message are downloadable from our church website (stpaulucctaylor.org) with a video recording of our worship together also posted by Sunday afternoon.
NO FELLOWSHIP HOUR THIS MORNING due to Spring Rummage Sale set-up in both Fellowship Hall and West Room.  Fellowship Hour will resume with "Muffins for Mom" hosted by the Men's Fellowship on Sunday, May 15, after Rummage Sale finishes.
RUMMAGE SALE SORTING IS UNDERWAY throughout the week in Fellowship Hall and the West Room.  Donations of clothing and household goods that are clean and in a good state of repair are welcomed through Tuesday, May 10.  Drop-offs may be made Monday thru Friday, 9 a.m. – 2 p.m. and at other times by advance arrangement.  The sale opens its doors Thursday, May 12 and continues through "dollar-a-bag" day on Saturday, May 14, 9-11 a.m.  Volunteers are needed for both rummage sale sorting and sales days.  Contact the church office (313-291-1221) to help out or speak with Women's Fellowship president and Trustee Toni Hill. 
OUR SUNDAY SCHOOL CHILDREN GATHER IN UPSTAIRS CLASSROOMS THIS MORING FOR A LESSON, "OBEY YOUR PARENTS."  Through story, skit, song and the making of a special gift for their mothers, children will learn about God's commandment to obey their parents.
SPRING MAY BE BARELY HERE BUT SUMMER SUNDAY SCHOOL TEACHERS ARE ALREADY BEING SOUGHT to one-time lead a class for children in the summer weeks ahead.  All curriculum, craft materials, and snacks are provided.  A sign-up sheet can be found on the Christian Education Welcome Center desk upstairs.  You can also contact Pastor Cheryl Schalm to secure a date and/or for more information.
TUESDAY MORNING BIBLE STUDY next meets in person at the front of the sanctuary this coming Tuesday, May 3, 10:30 a.m. -12 noon.  All welcome.
THIS IS THE LAST SUNDAY TO ORDER FLOWERS THROUGH THE ST. PAUL YOUTH GROUP SALES. Flower order forms, available online and either from Sunday morning ushers or at the Christian Education welcome desk upstairs, must be returned this Sunday, May 1.  Flower pick-up on Mother's Day, May 8, will follow worship.  All flowers provided by Blocks Stand & Greenhouse. For more info: Candace Poet or Cheryl Schalm
OUR CONGREGATION'S MEMBERS IN THE TAYLOR COMMUNITY CHORUS invite you to their upcoming spring concert, Ford Senior Center, 6750 Troy Street, Taylor, Saturday, May 7, 4 p.m. Tickets: $5 at the door.
CALLING ALL YOUTH AND YOUNG ADULTS FOR 'HOME PLATE 2022' NIGHT at Comerica Park, Saturday, May 14, as Tigers and Orioles (past and present) share true stories about their sports careers and personal faith walk with Jesus Christ, then meet on the field for a great ball game for all to enjoy.  Pre-game speakers from the Detroit and Baltimore teams will include Michael Fulmer, Jeimer Candelario, Andy Dirks, and Frank Tanana.  All youth/ young adults interested in our limited number of free tickets should sign up now on the youth board sheet. Adult tickets for the pre-game program and game are $20.  For more information: contact Pastor Schalm.
ST. PAUL'S EXERCISE CLASS meets Wednesday, May 4, 10:30 a.m. in Fellowship Hall. For more information, please contact the church office. Can't make it to class, but want to join us from home? Join on us ZOOM via computer internet, I-pad, or video-phone. Contact Parish Nurse Kathy Williams (313-291-1221) for sign-on and link information.
AN EIGHT WEEK 'MATTER OF BALANCE' CLASS will be starting up in Fellowship Hall on Wednesday, June 8, 1-3 p.m.  The weekly sessions are geared towards those concerned about falling.  More information is provided in the May Tidings newsletter or from Parish Nurse Kathy Williams.
FELLOWSHIP OF CONCERN: Dianne Sturgeon, Gary Peters, Dan Case, John Dubke, Frank Wolfram, Teri Staffeld, Freddie Block, Eleanor Rossi, Hayden Forsyth, Kim Beyar, John Caufield, Rosemarie Laslo, John Kovach, Brenda Murphy, Nancy Walker, Brenda Tank, Kyle Hard, Anne Blanchard, Jeff Natzke, Sue Spears, Jeff and Maria MacZink, Gunter Berndl, Pat and Jeffrey Britt, Brydon Stull, Glen Sigman, Ethan Drutchas, Steve Matney, Judy Kirsch, Wayne Jones, Margo Charette, Diane Steinhauer, Harold Fick, Laverne Roe, Tom Koths, Arthur Jensen, Loretta Kurtsel, Josh Edelbrock, Carrie Hill, Neil McEachern, Leon Kroeger, Pat Vernor, Bert Thompson, Brenda Meridth, and Kim Chichowicz.  Happy Birthday: Ethan Warren Condolences:  Rebecca Warren family on the passing of her uncle, Robert Gaither.
---