Ash Wednesday - Livestreamed and Sanctuary Worship
St. Paul United Church of Christ, Taylor, Michigan
March 2, 2022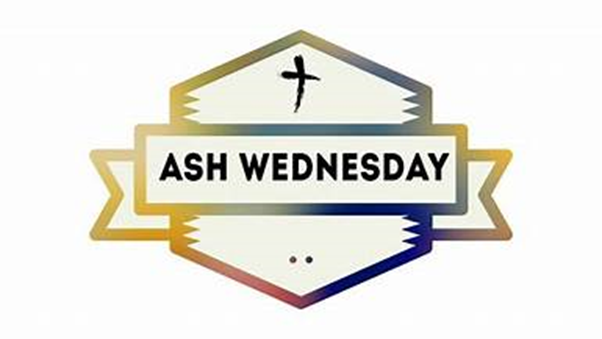 PRELUDE  "O God Our Help in Ages Past," Organist, Sally Sigman
WELCOME TO FACEBOOK LIVESTREAMING / RINGING OF CHURCH BELL
INTROIT "Jesus, Remember Me," Chancel Choir
CALL TO WORSHIP / OPENING PRAYER / PASSING OF THE PEACE
Pastor: The peace of Christ be with you. / Congregation: And also with you!
ANNOUNCEMENTS
HYMN No. 77 "On Eagle's Wings"
DUELING SCRIPTURES
   Devil's Teaser: Psalms 90:1-6; Jesus' Retort: Deuteronomy 6:16-19
HYMN No. 179  "Forty Days and Forty Nights"
SCRIPTURE  Matthew 4:1-11
HYMN No. 537 "My Hope Is Built"                                                                           
MESSAGE  "Devil's Night," Pastor Drutchas
ANTHEM "Jesus, Blessed Jesus," Chancel Choir, Music Director: Tracy Hoffman
EVENING PRAYER
IMPOSITION OF ASHES
LORD'S PRAYER (debts, debtors)
CLOSING HYMN  No. 65  "A Mighty Fortress"
BENEDICTION
POSTLUDE "Be Thou My Vision," Sally Sigman, Organist
---
ST.PAUL ASH WEDNESDAY ANNOUNCEMENTS – March 2, 2022
WELCOME TO ALL SHARING TONIGHT'S SERVICE IN OUR SANCTUARY OR THROUGH FACEBOOK LIVESTREAMING.  Our livestreamed 7:30 p.m. Ash Wednesday service, as well as our regular Sunday, 10 a.m., service can be viewed on Facebook at other times as well.  An order of service and the pastor's full message are downloadable from our church website (stpaulucctaylor.org) with a video recording of our worship together also posted by Sunday afternoon.
TONIGHT ASHES WILL DISTRIBUTED TO ALL WORSHIPPERS who wish to come forward to receive them.  Please come up the center aisle maintaining appropriate social distancing for everyone's well-being.  After receiving ashes below the chancel steps, please return to your pew for our closing hymn and prayers.
A FIRST LENTEN SUNDAY COMMUNION is offered this coming Sunday.  Those worshiping in the pews that morning will receive a communion kit with wafer and cup.  Those following the livestreamed service at home are invited to use bread and juice from their kitchen.  St. Paul observes an "open communion" welcoming to the sacrament all baptized believers of adult age and young people confirmed in faith.  Membership in our congregation is not required to share together with us in communion as we make a commitment to walk more closely with Jesus Christ as Lord and Savior.
SIX DRIVE-THRU FISH SUPPERS will be hosted at our church during the upcoming Lenten season.  The suppers will be held March 11, 18, and 25 and continue April 1, 8, and 15, concluding on Good Friday.  Dinners will be priced at $12-adults and $4-children, an increase reflecting the surge in the cost of North Atlantic Cod.  Your volunteer support is asked for each of these suppers which are an important fundraiser for our congregation and its ministry.  To volunteer, contact the church office (313-291-1221).
THE ANNUAL 30 HOUR WORLD VISION FAMINE FOR YOUTH, March 19 -20, will begin at midnight on Saturday, March 19 and conclude on Sunday morning when we break our fast together with a special breakfast. Saturday will include message, outreach and a shopping spree. More details to come. Please confirm your participation by signing the sheet on the youth board by March 6. All church members interested in making a pledge can do so by placing it in the morning offering box and marking it "30 Hour Famine."
ONE GREAT HOUR OF SHARING OFFERING is being received during the month of March. You are invited to participate in this UCC Mission Offering which assists our Christian friends in need worldwide in the development of health and education, and disaster and refugee relief. An offering envelope was included in your March Tidings and is in the church pew racks. For those who receive your Tidings by email, we offer the option of making your donation thru our electronic giving process. Visit us at www.stpaulucctaylor. org/giving, click on the blue Online Giving button, scroll through the "Donations" listing, select UCC – One Great Hour of Sharing and enter the amount of your donation. Please prayerfully consider your gift to those in need. On behalf of the Stewardship of St. Paul, Thank you.
A SPECIAL 'THANK YOU' TO THE FOLLOWING PEOPLE who helped prepare this year's coleslaw: Jim Poet, Diane Poet, Candace Poet, Crystal Poet, Thelma Poet, Dee Salsbury, Gary Staffeld, Ed Brainard, Lisa Childress, Tim Ruffner, Henrietta Hinzmann, Jeff MacZink, Dale Simon, Conrad Heidt, Teri Staffeld, Toni Hill, Karen Hill, Dan Evison, Helen St. Louis, Sharon Podpora, Louise Stanek, Pam Lange, Dave Lange, Grace Wangbickler, Mark Ennis and Sandy Ennis. We made seventeen five-gallon pails of coleslaw. Also, a special Thank You to the Block Family for donating all of the vegetables required for the coleslaw.
THE HAPPINESS CHALLENGE once again awaits our Youth Fellowship and Young Adult Ministry groups this Lent. In lieu of giving something up this Lenten season, all will be challenged to alter and enhance the joy level of a hundred people over the forty days of the coming Lenten season. We will intentionally put into practice Jesus' "love one another" message by making extra time to pray for people, serve others more, and practice patience—all with the spirit goal of bringing the best out in people. Each participant is encouraged to keep a journal describe their actions and encounters. At the end of forty days, we will reflect and evaluate how our little piece of the world is different and how we are changed.  All are encouraged to join us on our Lenten endeavor. As we move through the season of Lent ahead, let us remember the teachings of Christ: …It is more blessed to give than to receive (Acts 20:35) …It is better to forgive than to hold a grudge. …It is better to build up than to tear down. …It is better to include than to exclude. …It is better to seek to understand than to disregard. …It is better to love than to hate. Are you up for the challenge?
FELLOWSHIP OF CONCERN: Tom Williams, John Kovach, Jeff Natzke, Joseph and Cheryl Smith, Dan Case, John Caufield, Eleanor Rossi, Sue Spears, Grace Wangbickler, Gary Peters, Jeff and Maria MacZink, Gunter Berndl, Pat Britt, Brydon Stull, Lisa Childress, Bob Robinson, Glen Sigman, Steve Matney, Howard Wilson, Vicki Simon, Judy Kirsch, Hayden Forsyth, Wayne Jones, Frankie Patterson, Margo Charette, Harold Fick, Laverne Roe, Dave Kulhanek, Arthur Jensen, Loretta Kurtsel, Russ Gall, Nancy Walker, Philip and Connie Linne Alberts, Steve Matney, Carrie Hill, Neil McEachern, Bert Thompson, Randy Jensen, Arthur Jensen, Ellen Pfafflin, Earl Shutt, Brenda Meridth, and Kim Chichowicz.
---