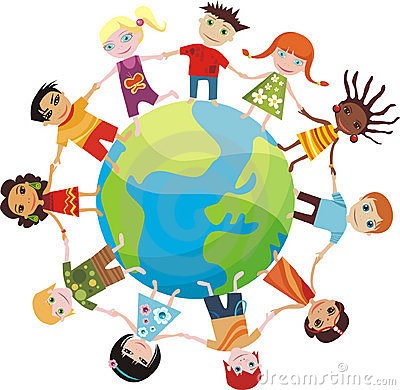 "Blessed are the peacemakers, because they will be called sons of God." -- Matthew 5:9
 Livestreamed and Sanctuary Worship
St. Paul United Church of Christ, Taylor, Michigan
October 10, 2021, 10 a.m.
PRELUDE  (Recorded) "Our God," Chris Tomlin
WELCOME TO FACEBOOK LIVESTREAMING
CALL TO WORSHIP / PASSING OF THE PEACE
Pastor: The peace of Christ be with you.
   Congregation: And also with you!
OPENING PRAYER  Pastor Cheryl Schalm
OPENING HYMN  No. 610 "Living for Jesus," Tracy Hoffman, Music Director
CHILDREN'S TIME "Can You Say Peace?"
ANNOUNCEMENTS
ANTHEM  No. 677  "Let There Be Peace On Earth"                                                                                       
MORNING SCRIPTURE   Numbers 6:22-26; Mark 3:20-25; Matthew 5:9
SPECIAL MUSIC "Thy Will be Done," Chancel Choir
MESSAGE  "The Art of Peace and Cooperation," Pastor Cheryl Schalm
MORNING PRAYER
LORD'S PRAYER (debts, debtors)
CLOSING ANTHEM No. 722 "This is My Song"
BENEDICTION / POSTLUDE  (Recorded) "I Will Follow," Chris Tomlin
THANK YOU FOR WORSHIPPING WITH US onsite or via Facebook livestreamed.  Our 10 a.m. service will also be posted on the St. Paul church web site under "Sermons, Bulletins, and Audio Services."  As we worship today, let's all seek to social distance, giving each other lots of space without congregating in the aisle, narthex, or vestibule.  Our congregation's goal is to keep everyone healthy and safe.  Thanks!
---
ST. PAUL MORNING TIDE ANNOUNCEMENTS – October 10, 2021

FELLOWSHIP HOUR will be held today in Fellowship Hall with coffee and donuts served.  All welcome
TODAY WE WELCOME to our Neimoller pipe organ John Joanette.  He has guested" with us previously.  We appreciate the talent he shares with our congregation during organist Sally Sigman's absence.
ST. PAUL CRAFTERS ARE INVITED TO DISPLAY their handiwork on Sunday, October 17 in Fellowship Hall after service. There is no table display charge. Please let the church office know (313-291-1221) if you would like to reserve a display table.  Church members should mark their calendars now to join for refreshments and craft-viewing after Sunday worship that morning. 
HAVE YOU SIGNED UP FOR YOUR PICTORIAL DIRECTORY PORTRAIT?  If not, please sign-up online at www.ucdir.com, entering church code "mi1410"—the password is "photos."  If you have any questions or need help signing up, contact Dan Case or Gary Peters.
THANKS TO ALL WHO VOLUNTEERED THEIR TIME for last week's fall rummage sale which finished at Saturday afternoon.  Donations of unsold rummage were made to other area non-profit organizations with deliveries by church members.
OUR NEIGHBORS IN NEED (NIN) MISSION OFFERING will be received on all remaining October Sundays.   It assists UCC American Indian Ministries and supports, education, peace, and the rights of the poor and needy. Information about the NIN offering and an envelope are attached to your October Tidings but also can be found in the sanctuary pew racks.  On behalf of our church's Christian stewardship, please give as generously as you are able to those in need.  Thank you!
TRUNK OR TREAT is Saturday, October 30, 11 a.m., in the church's circular drive.  All interested in decorating a trunk, please contact Pastor Cheryl Schalm or Sheri Herkimer.  Families have an opportunity to partake in a hayride, select a pumpkin for home carving, and take a photo in the Pumpkin Carriage, provided by Block's.  Contact Pastor Schalm to confirm participation.  Donations of wrapped candy are invited and can be left in the church office or brought to the Christian Education Welcome Desk in the upstairs West Lobby.
YOUTH BIBLE STUDY for post-high school students meets this coming Wednesday, October 13, 7 p.m. at Pastor Schalm's home.  All post-high school young adults are invited and encouraged to join as we together study the Book of Hebrews.
TUESDAY MORNING BIBLE STUDY meets this Tuesday, October 12, 10:30-12 noon in the West Room.  All welcome.
CHANCEL CHOIR REHEARSALS CONTINUE Wednesday, October 13, 2021, 7 p.m. Rehearsals are Wednesday evenings at 7 p.m. in the sanctuary.  New voices are always welcome.  No auditions necessary.  For more information, please contact Music Director, Tracy Hoffman.
ST. PAUL'S EXERCISE CLASS meets Wednesday, October 13, 10:30 a.m. in the West Room. For more information: Parish Nurse Kathy Williams. No class October 20.
DON'T MISS THESE UPCOMING (AND INSPIRING) SUNDAY MORNING WORSHIP SERVICES:  "Grateful to be Healed" Service, October 17; "Holy Halloween?" Service, October 24; and "Reformation Sunday: Here I Stand!" Service, October 31.  All sanctuary and livestreamed services are at 10 a.m.
FELLOWSHIP OF CONCERN: Margo Charette, Beverly Sitz, Sally Sigman, Eileen Herkimer, Loretta Kurtsel, Wayne Jones, Dennis Schmoekel, Bob Robinson, Tom Tank, Harold Fick, Laverne Roe, Dennis and Alice Nagy, Gloria Lakatos, Michelle Matney, Jeff and Maria MacZink, Joe Hill, Gunther Berndl, Sherrill Berndl, John Caufield, Sue Spears, Don Mack, Kyle Hard, Bob Smarr, Eleanor Rossi, Carrie Hill, Neil McEachern, Tyler Staten, Bert Thompson, Al Petri, Yvonne Koster, Elizabeth Alexander, Robert Gaither, Charles Burgess, Richard Sherman, Ronald and Myrna Matthews, Dale Rose, Kim Chichowicz, and Leon Kroeger.
---