St. Paul United Church of Christ, Taylor
Second Sunday of Pentecost
May 30, 2021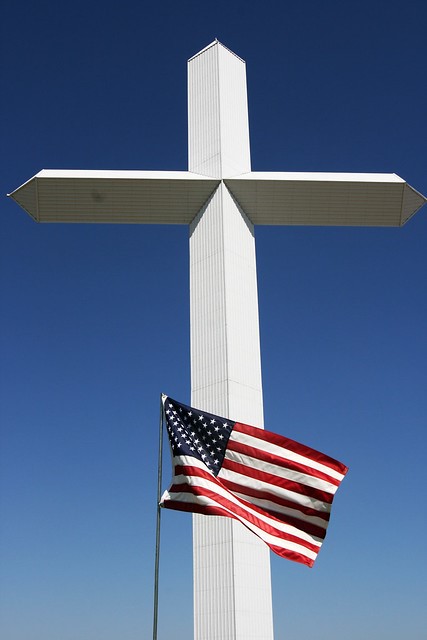 PRELUDE  "God of All Ages, Whose Almighty Hand,"    Organist, Sally Sigman
WELCOME TO FACEBOOK LIVESTREAMING
CALL TO WORSHIP / PASSING OF THE PEACE
Pastor: The peace of Christ be with you.
   Congregation: And also with you!
RESPONSIVE READING
Leader:  Father, You have blessed our country with great bounty.                                           
Congregation: For this, we are thankful.
Leader: Lord, You have always instilled Your chosen ones with bravery and a willingness to serve.
Congregation: For this, we thank You.
Leader: Father, You have blessed this nation with a resolute spirit and determination to remain free.
Congregation: For this, we are thankful.
All: Lord, we pray You'll help us always be grateful for the sacrifices that have been made to keep the U.S.A. the land of the free. May it always remain so.  Amen.
OPENING PRAYER  Pastor Cheryl Schalm
FLAG PROCESSIONAL & ANTHEM  "America the Beautiful," Tracy Hoffman
ANNOUNCEMENTS                                                                                                                          
MORNING SCRIPTURE  Old Testament Lessons: Deuteronomy 30:19-20, Proverbs 16:1 New Testament Lessons: 1 Corinthians 2:10-12, James 1:13-16, Ephesians 1:5
REMEMBRANCE PRAYER  Judy Nieman and Ollie Hilliker                                                                                                                                                              
ANTHEM "Your Love, O God," Tracy Hoffman
MESSAGE  "Free To Be Me," Pastor Cheryl Schalm
ACKNOWLEDGEMENT OF SERVICE MEN AND WOMEN                                                         
MORNING PRAYER Pastor Schalm
LORD'S PRAYER (debts, debtors)                                                                                                
CONGREGATIONAL SINGING  "God Bless America"  (see back cover)
BENEDICTION / POSTLUDE  "Let There Be Peace on Earth"
---
ST. PAUL MORNING TIDE ANNOUNCEMENTS – May 30, 2021
THANK YOU FOR WORSHPING WITH US onsite or via Facebook livestreamed Sunday, 10 a.m. Services are later posted on the St. Paul church web site under "Sermons, Bulletins, and Audio Services."  If worshiping indoors, please wait for ushers to dismiss you from your pews. However, weather permitting, we will worship outdoors under the tent with social distancing. Masks do not need to worn once you're seated, but please re-mask as you rise and circulate. Thanks!
THIS MORNING WE HONOR OUR VETERANS, those men and women who have served our nation in times of war and peace.  Commemorated tomorrow across the United States, Memorial Day had its beginning in the first years after the American Civil War when citizens were encouraged to decorate the graves of the fallen.  Amid any recreational pursuits this weekend, let's keep our veterans foremost in heart and mind, grateful for the sacrifices they have made.
TOILETRIES AND PERSONAL HYGEINE ITEMS are needed for hospitalized and outpatient Veterans.  Items can be dropped off in the bin at the entrance to our outdoor tent or sanctuary.
NO SUNDAY SCHOOL THIS MORNING as our kids take a holiday weekend break.  But it all resumes in Fellowship Hall next Sunday morning, 10 a.m. Sharing games, drama, and hands-on activities with their morning lesson, our children will continue to explore how Jesus is the ultimate and true 'super power,' decorating superpower capes to be worn at the upcoming June 13th Spring Program.
YOUNG ADULT BIBLE STUDY FOR ALL POST-HIGH SCHOOL GRADS MEETS WEDNESDAYS, 7 p.m. at Pastor Schalm's home, studying and discussing scripture on ways to confront chaos and anxiety.  Come join for discussion, fellowship and refreshments.  NO prior knowledge of scripture needed.  We all learn and grow together.
TUESDAY MORNING BIBLE MEETS THIS COMING WEEK, June 1, under the outdoor tent, reading and studying Second Letter Corinthians. Lesson provided. All welcome.
YOUTH MISSION WEEK IS SET FOR JUNE 13-20, beginning with the Spring Youth Program at church.  Afterwards, we head to the Cinemark Theater for a movie in reserved group space. On Monday evening our youth prepare a meal for homeless ChristNet guests, following this up with mission outreach and devotional activities throughout the week.  On schedule for Saturday: a fun outing to Cedar Point. All youth must confirm participation by May 30th.
GRADUATE NAMES NEEDED FOR OUR PRINTED ROSTER on Baccalaureate/Youth Sunday Service, June 13.  To add your graduate to the roster, please complete and return a biography form (available online or from Sunday morning usher) to office by Tuesday, June 1.
ST. PAUL IS HOSTING MEALS FOR CHRISTNET HOMELESS, June 13-19. Teams are needed to prepare meals for delivery to 'moteled' guests. Please volunteer with Pastor Geoff Drutchas.
ST. PAUL VACATION BIBLE SCHOOL UPCOMING JULY 21-25. Plan now for the return of in-house VBS. Watch future Morning Tide bulletins for more information.    
FELLOWSHIP OF CONCERN: Kyle Hard, Joseph Cappello, Frank Wolfram, Diane Wickline, Beverly Goodell, Arlene Wolfram, John Caufield, Pam Foresta, Gary Peters, Bob Smarr, Brenda Tank, Kathy Williams, Jim Koths, Fred Block, Doreen Thompson, Don Mack, Maria MacZink, Shirley Robinson, Dave Lange, Linda Tank, Arnold Knofske, Sherrill Berndl, Wayne Jones, Eleanor Rossi, Shirley Gratrix, Sheryl Schwab, Rosemarie Laslo, Bob Barley, Glen Sigman, Neil MacEachern, Carol Wioncek, Christie Smart, Bill McGahey, Carrie Hill, Sue Spears, Tyler Staten, Bert Thompson, Beverly Jean Lloyd, Loretta Kurtsel, Bob Wright, Michael DePugh, Samantha Surre.
O BEAUTIFUL FOR SPACIOUS SKIES
O beautiful for spacious skies, for amber waves of grain,
for purple mountains majesties above the fruited plain!
America! America! God shed full grace on thee,
and crown thy good with servanthood from sea to shining sea.
O beautiful for heroes proved in liberating strife,
who more than self their country loved, and mercy more than life!
America!  America! May God thy gold refine,
till all success be nobleness and every gain divine.
O beautiful for patriot dream that sees beyond the years,
thine alabaster cities gleam, undimmed by human tears!
America1 America! God mend thine every flaw,
confirm thy soul in self-control, thy liberty in law.
GOD BLESS AMERICA!
God bless America, land that I love, stand beside her and guide her,
through the night with the light from above.
From the mountains, to the prairies, to the oceans white with foam,
God bless America, my home, sweet home;
God bless America, my home sweet home!
---