May 09, 2021 - Sixth Sunday of Easter - Livestreamed and Sanctuary Worship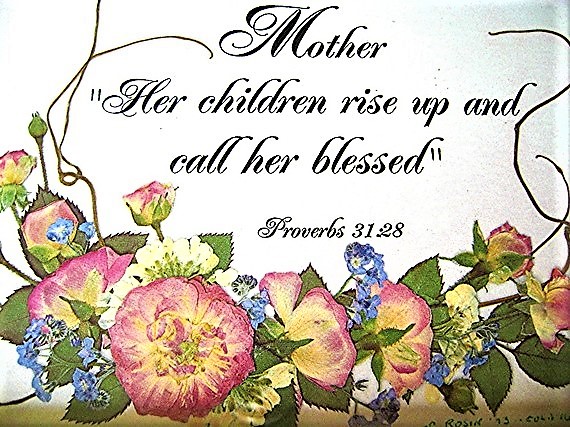 Sixth Sunday of Easter - Livestreamed and Tabernacle Worship
St. Paul United Church of Christ, Taylor, Michigan
May 9, 2021

PRELUDE  "Now the Green Blade Rises," Organist, Sally Sigman
WELCOME TO FACEBOOK LIVESTREAMING
CALL TO WORSHIP / PASSING OF THE PEACE
Pastor: The peace of Christ be with you.
Congregation: And also with you!
OPENING PRAYER / TRIPLE AMEN
ANNOUNCEMENTS
ANTHEM "Nearer to the Heart of God," Tracy Hoffman, Music Director
CELEBRATING MOTHER'S DAY  Pastor Drutchas
INTERLUDE "The Gift of Love"
MORNING SCRIPTURE  Luke 2:41-52; Acts 1:12-14
ANTHEM "Sing of Mary, Pure and Lowly," Eileen Vernor Drutchas & Tracy  Hoffman
MESSAGE  "Pondering Mary," Pastor Drutchas
MORNING PRAYER / LORD'S PRAYER (debts, debtors)
BENEDICTION
ANTIPHONAL BLESSING / POSTLUDE
---
ST. PAUL MORNING TIDE ANNOUNCEMENTS – May 9, 2021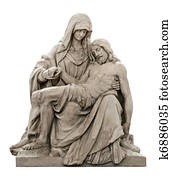 THANK YOU FOR WORSHPING WITH US THIS MOTHER'S DAY onsite or via Facebook livestreamed Sunday, 10 a.m. Services are later posted on the St. Paul church web site under "Sermons, Bulletins, and Audio Services."  Weather permitting, we will be worshiping outdoors on our church green under the tent.  If worshiping indoors, please wait for the ushers to dismiss you from your pews.  Moms receive muffins and flowers before departing this morning!
AS COVID-19 LINGERS, ESPECIALLY IMPACTING YOUNG PEOPLE NOT YET VACCINATED, let's maintain any necessary masking and social distancing, and other sensible precautions. Your cooperation and goodwill for everyone's safety are appreciated as we strive to be good Christian stewards of everyone's well-being.
HONESTY AS THE BEST POLICY IS THE FOCUS FOR OUR SUNDAY SCHOOL CHILDREN, gathering in Fellowship Hall this morning as they continue to walk in the 'Shoes of Jesus.'  Sharing games, drama, and hands-on activities, our children will learn about how Jesus walked in truth and calls us to do the same.  After the morning lesson, children will rehearse for the upcoming June 13th Spring Program and put a final touch on Mother's Day gifts.
NO YOUNG ADULT BIBLE STUDY THIS COMING WEDNESDAY.  But the weekly study and fellowship group resumes on Wednesday, May 18, 7 p.m. at Pastor Schalm's home. All post-High School young adults are welcomed and encouraged to join.
OUR YOUTH EXTEND THANKS FOR LAST WEEK'S FLOWER SALE SUCCESS with appreciation for all who purchased flowers and volunteers Debbie and Dan Case, Candace Poet, and the whole Poet family who helped make it all happen as an important youth fundraiser.  Thank you!
ST PAUL YOUTH WILL BE LUNCHING AND CANOEING SUNDAY, MAY 23rd. The fellowship begins at Pastor Schalm's house, 12 noon. After lunch, we head to Flat Rock's Huroc Park to rent canoes or kayaks--$15 each.  Your participation must be confirmed in advance with Pastor Schalm no later than Sunday, May 16th.
YOUTH MISSION WEEK IS SET FOR JUNE 13-16, beginning with the Spring Youth Program at church.  Afterwards, we head to the Cinemark Theater for a movie in theater space exclusively rented for our group.  That evening our group prepares a meal for homeless ChristNet guests and follows this up with Monday and Tuesday activities at Cass Social Services.  On schedule for Wednesday is a day of fun at Cedar Point. All youth must confirm participation by May 30th.
GRADUATE NAMES NEEDED FOR OUR PRINTED ROSTER on Baccalaureate/Youth Sunday Service, June 6.  To add your graduate to the roster, please complete and return to office by Tuesday, June 1, biography form available online or from a Sunday morning usher.
 TOILETRIES AND PERSONAL HYGEINE ITEMS are needed for Veterans.  Items can be dropped off in the bin at the entrance to our outdoor tent or sanctuary.    
SUNDAY, MAY 23 WE CELEBRATE PENTECOST with the communion sacrament open to all adult baptized Christians.  Those sharing in our service via Facebook are invited to make use of juice and bread from home kitchens consecrated by our prayers.
'STRENGTHEN THE CHURCH' OFFERINGS ARE INVITED throughout this month as we celebrate the "birthday" of all Christian churches on Pentecost, May 23.  Funds donated support new church starts, church revitalization, youth ministries, leadership development, and more. Please join in planting seeds needed to grow and sustain our UCC denomination by making a gift with offering envelope included in your Tidings or through Vanco electronic online giving at www.stpaulucctaylor.org/giving.  Locate the Online Giving button, select "Strengthen the Church," and enter your donation. Please give prayerfully to this mission.
FELLOWSHIP OF CONCERN: Amber Ostrowski, Beverly Goodell, Arlene Wolfram, Ollie Hilliker, Judy Nieman, Dan Newton family, Jim Koths, Beverly Jean Lloyd, Brenda Tank, Sherrill Berndl, Pat Britt, Wayne Jones, Jerry Rossi, Bonnie Batchelder, DeAnna and Chris Frazier, Kyle Hard, John Caufield, Shirley Gratrix, Sheryl Schwab, Don Mack, Gary Peters, Joe Smith,  Bob Smarr, Glen Sigman, Dave Lange, Tyler Staten, Neil MacEachern, Carol Wioncek,  Maria MacZink, Christie Smart, Bill McGahey, Adam Forsyth family, Carrie Hill, Sue Spears, Bert Thompson,  Loretta Kurtsel, Bob Wright, Michael DePugh, Samantha Surre.  Condolences: to Adam Forsyth and family on the passing of father Paul Forsyth, and to Eileen Herkimer on the passing of sister, Judith Schmitz.  Happy 50th Anniversary Wishes: to Ida and Robert Black.
SING OF MARY, PURE AND LOWLY
Sing of Mary, pure and lowly, maiden mother wise and mild,
Sing of God's own Son most holy, who became her little child.
Fairest child of fairest mother, God incarnate come to earth,
Word made flesh, our very brother, takes our nature by his birth.
Sing of Jesus, son of Mary, in the home at Nazareth.
Toil and labor cannot weary love enduring unto death.
Constant was the love he gave her, though it drove him from her side,
forth to preach, and very brother, takes our nature by his birth.
Joyful mother, full of gladness, in your arms your Lord was borne.
Mournful mother, full of sadness, all your heart with pain was torn.
Glorious mother, now rewarded with a crown at Jesus' hand,
age to age your name recorded shall be blest in every land!
---