Fifth Sunday of Easter – May 2, 2021
St. Paul United Church of Christ, Taylor, Michigan
PRELUDE  "Wondrous Love," Organist, Sally Sigman
RINGING OF THE CHURCH BELL / WELCOME TO FACEBOOK LIVESTREAMING 
CALL TO WORSHIP / INVOCATION/ TRIPLE AMEN / PASSING OF THE PEACE
ANNOUNCEMENTS  Reverend Dr. Geoffrey G. Drutchas
SCRIPTURE LESSONS  John 15:8-14; Romans 8:35, 37-39
ANTHEM  "When Love is Found," Kathy Williams and Pastor Drutchas
MESSAGE  "For God So Loved the World," Pastor Drutchas
ANTHEM "Let Us Break Bread Together," Kathy Williams

PRAYERS OF INVITATION, CONFESSSION & CONSECRATION FOR COMMUNION
Almighty and most merciful Father, we have erred and strayed from your ways like lost sheep.  We have followed too much the devices and desires of our own hearts.  We have offended against your holy laws.  We have left undone those things which ought to be done, and we have done those things which we ought not to have done.  But you, O Lord, are merciful.  Spare us, O God, as we confess our faults.  Restore us in our penitence according to your promises declared unto humankind in Christ Jesus our Lord.  And grant, O most merciful God, for Jesus' sake, that we may hereafter live a godly, righteous, and sober life to the glory of your holy name.  Amen. 
AFFIRMATION OF UNITY IN CHRIST
One bread, one body, one Lord of all; one cup of blessing which we bless.  And we, thou many, throughout the earth, we are one body in this one Lord!
SACRAMENT OF COMMUNION Pastor Drutchas
LORD'S PRAYER (debts, debtors) / DOXOLOGY
Praise God from whom all blessings flow; praise him all creatures here below;
Praise him above ye heavenly host; praise Father, Son, and Holy Ghost.  Amen.
BENEDICTION/ POSTLUDE "O Love That Will Not Let Me Go"

At the close of the service, please wait for the Usher to dismiss your pew.
---
St. PAUL MORNING TIDE ANNOUNCEMENTS – May 2, 2021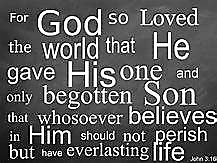 THANK YOU FOR WORSHPING WITH US onsite or via Facebook livestreamed Sundays, 10 a.m. Services are later posted on the St. Paul church web site under "Sermons, Bulletins, and Audio Services."  Weather permitting, we will be worshiping outdoors on our church green under the tent.  If worshiping indoors, please wait for the ushers to dismiss you from your pews.
AS MICHIGAN'S COVID-19 SURGE LINGERS, ESPECIALLY IMPACTING YOUNG PEOPLE NOT YET VACCINATED, let's maintain any necessary masking and social distancing, and other sensible precautions. Your cooperation and goodwill for everyone's safety are appreciated as we strive to be good Christian stewards of everyone's well-being.
THIS MORNING WE SHARE IN THE COMMUNION SACRAMENT, using the combined wafer-and-grape juice "kit" distributed upon arrival.  St. Paul observes an open communion welcoming all adult baptized Christians committed to walking more closely with Jesus Christ as Lord and Savior. Those communing at home may use bread and juice from your own kitchen which will be consecrated by communion prayer.
TICK, TOCK, TICK, TOCK - OUR SUNDAY SCHOOL CHILDREN CONTINUE TO 'WALK IN THE SHOES OF JESUS,' sharing in games, drama, and hands-on activities they will discover how Jesus made time for God and took time to pray every day.  After the morning's lesson the children will be completing their Mother's Day gifts.
OUR ANNUAL YOUTH FLOWER SPRING SALE TAKES PLACE THIS MORNING. All pre-order flowers can be picked up following the service behind Fellowship Hall.  A few hanging baskets will be available for purchase.
YOUNG ADULT BIBLE STUDY CONTINUES MEETING WEEKLY at Pastor Schalm's home, Wednesdays, 7 p.m.  All post-High School young adults are welcomed and encouraged to join.  The group will be concluding their study of 1 Chronicles and the Prayer of Jabez.  
'STRENGTHEN THE CHURCH' OFFERINGS ARE INVITED throughout this month as celebrate the "birthday" of all Christian churches on Pentecost, May 23.  Funds donated support new church starts, church revitalization, youth ministries, leadership development, and more. Please join in planting seeds needed to grow and sustain our UCC denomination by making a gift with your Tidings newsletter offering envelope included in your Tidings or through Vanco electronic online giving at www.stpaulucctaylor.org/giving.  Locate the Online Giving button, select "Strengthen the Church," and enter your donation. Please give prayerfully to this mission.
OUR SPRING RED CROSS BLOOD DRIVE was held this past Tuesday in Fellowship Hall.  Thanks to all church members who joined in giving "the gift of life."
FELLOWSHIP OF CONCERN: Beverly Goodell, Arlene Wolfram, Ollie Hilliker, Judy Nieman, Murl Nieman, Jim Koths, Beverly Jean Lloyd, Pat Britt, Wayne Jones, Jerry Rossi, Shannon Block, Bonnie Batchelder, DeAnna and Chris Frazier family, Kyle Hard, Marguerite Dolan, John Caufield, Shirley Gratrix, Bob Robinson, Sheryl Schwab, Clifford Board, Don Mack, Gary Peters, Joe Smith,  Bob Smarr, Glen Sigman, Dave Lange, Tyler Staten, Lil Roscoe, Neil MacEachern, Carol Wioncek,  Maria MacZink, Christie Smart, Janice Schuman, Bob Barley, Bill McGahey, Oren Forsyth, Carrie Hill, Sue Spears, Bert Thompson,  Loretta Kurtsel, Bob Wright, Marcia Vernor,  Michael DePugh, Samantha Surre.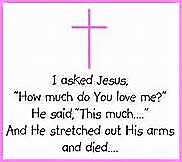 WHEN LOVE IS FOUND
When love is found and hope comes home,
sing and be glad that two are one.
When love explodes and fills the sky,
praise God and share our Maker's joy.
 When love has flowered in trust and care,
build both each day, that love may dare,
to reach beyond home's warm and light,
to serve and strive for truth and right.
 When love is tried as loved-ones change,
hold still to hope, though all seems strange,
till ease returns and hope grows wise
through listening ears and opened eyes.
 Praise God for love, praise God for life,
in age or youth, in calm or strife.
Lift your hearts!  Let love be fed
through death and life in broken bread.
---