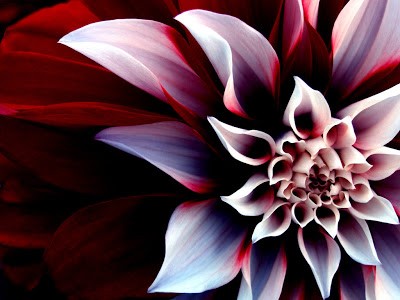 Welcome Back Sunday/ Third Sunday of Pentecost - Order of Service
St. Paul United Church of Christ, Taylor
June 14, 2020
PRELUDE  Great Hymns Medley, Organist Sally Sigman
WELCOME TO FACEBOOK LIVE STREAMING
CALL TO WORSHIP / PASSING OF THE PEACE
  Pastor: "May the Peace of Christ be with you.
  Congregation: "And also with you!"                                    
OPENING PRAYER  Pastor Geoffrey Drutchas
ANNOUNCEMENTS
SOLO  "You'll Never Walk Alone," Mark Ennis
MORNING SCRIPTURE  Nehemiah 2:11-18; Matthew 5:1-16, Pastor Cheryl Schalm
ANTHEM  "I Love Your Church, O God," Mark Ennis and Tracy Hoffman
MESSAGE  "Welcome Back!" Pastor Drutchas
PRAYER FOR OUR COMMUNITY NATION & WORLD
LORD'S PRAYER (debts, debtors)/ BENEDICTION
POSTLUDE "One Song," Tracy Hoffman 
"I Love Your Church, O God
(Please hum along)
 Tracy: I love your church, O God, on earth your blest abode,
the people our redeemer saved with his own precious blood!
Mark: I love your church, O God, whose walls before you stand,
dear as the apple of your eye, and graven on your hand!
Tracy: In love my tears shall fall, in love my prayers ascend,
To serve your church my toils be given, 'till toils and care shall cease.
Mark: Beyond my highest joys, I prize your people's way,
the sweet communion, solemn vows, the hymns of love and praise
Tracy & Mark: Sure as your truth shall last, to Zion shall be given,
The brightest glories earth can yield, and brighter bliss of heaven!
---
MORNING TIDE ANNOUNCEMENTS
June 14, 2020
WELCOME TO TODAY'S 'WELCOME BACK' SERVICE IN THE SANCTUARY.  Although services will continue to be Facebook live streamed for home viewing, church members have the option of worshiping in the pews.  These 'piloting' worship services will also be held over the next two Sundays, June 21 and 28.  Although some adjustments may be made along the way, these responsible precautions will be maintained to keep us all health-safe:
Attendance at the 10 a.m. Sunday morning service will be capped at 40 persons.
Church members and friends who would like to attend the June 21 & 28 services to "volunteer" in advance by contacting the church office (313-291-1221) before Thursday noon, June 18th and 25th.
Attendees are asked to come early, beginning at 9:30 a.m., to maintain best "traffic flow."
 Only the main double front doors to the church will be used for coming and going.
 Beyond the sanctuary, the rest of our church will remained closed to activity: no nursery or Sunday classes will be provided and no coffee hour or fellowship will follow the service.
The lavatory off the narthex near the front entrance to the sanctuary will be available with hand-sanitizer and sanitizing hand-wipes available for pre-use and post-use clean-up.
The family room and balcony will be closed to all use, except for sound-techs assisting with worship.
 There will be designated seating throughout the sanctuary to maintain requisite, consistent social distancing even as we come together.
Cushions, hymnals, and any printed literature have been removed from pews where church members will be seated to eliminate or minimize hand-to-surface contacts.
 Ushers will be greeting worshipers outdoors and inside the sanctuary to both seat and dismiss everyone, thereby maintaining best and safest traffic flow.
Couples and same household family members who arrive together will be seated together.  However, family members from different households are asked to maintain physical distancing even if in the same pew.
All attendees should mask and remain so throughout the service for everyone's greater benefit. (A cloth or disposable mask can be provided if you do not have one.)
 Please bring hand-sanitizer for your personal use.
Sanctuary windows will be open to enhance ventilation, along with air conditioning and fans to boost air circulation.
Our Music Director Tracy Hoffman, Organist Sally Sigman, and selected choir members will be providing music for the service.  Although those in the pews may hum along with any hymns, there will be no congregational singing in the pews to minimize any health hazards.
In keeping our practice for all recent Facebook live-streamed broadcasts, our worship service will strive to maintain its half-hour plus format.
The health and safety precautions for Sunday's service and the two "pilot" services that follow on June 21 and 28 are very much in keeping with how many churches across the state and nation are thoughtfully seeking to reopen their doors to our shared life in Jesus Christ.  For all of us at St. Paul congregation, there's a learning curve: we have never had to coordinate services like this ever before.  As we go along, adjustments will undoubtedly be made.  Please be patient!  Also, we ask you to keep our congregation and our ministry leadership in your prayers as we look ahead and move forward as faithfully, safely, and creatively as possible.
WE CONTINUE TO HONOR OUR ST. PAUL FAMILY GRADUATES, ADDING NAMES TO OUR ROSTER.  You are encouraged to send a card with your own good wishes and blessings to our 2030 graduates:
Matthew Bennett (Doctorate, Educational Leadership, University of Michigan) Proud parents: Susan and Dennis Bennett
Karon Bachran Betz (BSN – Chamberlain University College of Nursing) Proud Parents: Sharon Leonard: Richard and Jean Bachran
Chelsey Eisenga (Doctorate, Nursing, Wayne State University—Present plans: Nurse Practioner ) Proud husband: Joshua Eisenga; Proud parents: Jim Schalm and Pastor Chery Schalm
Katie Kincaid (Diploma, Woodhaven High School—Future plans: Central Michigan University) Proud parents: Cheryl and Gene Kincaid
Sam Kincaid (Diploma, Woodhaven High School—Future plans: Henry Ford College) Proud parents: Cheryl and Gene Kincaid
Bobbie Martinez (United States Naval Academy, Annapolis---Present plans: U.S. Naval Officer Commissioning) Proud Parents: Dan Martinez, Kim Martinez, Michelle Martinez
Jacob Miller (Diploma, Woodhaven High School—Future plans: University of Michigan, Dearborn) Proud parents: Julia-Joy and Jason Miller
Jordyn Miller (Diploma, Carlson High School—Future plans: Michigan State University) Proud parents: Jennifer and Jack Miller
Hayden Robbins (Diploma, Woodhaven High School—Future plans: Henry Ford College) Proud parents: Kristi and Paul Caruso; Chris Robbins
Christine Rogers (M.S., Nursing Education, Western Governor's University—Present plans: School nursing) Proud husband: Tony Rogers
OUR CONTINUING THANKS TO OUR SET-UP TEAM FOR TODAY'S SERVICE, AS WELL AS THOSE USHERING.  This morning's sanctuary service is the first of three piloting services in which we coordinate and develop experience worshipping together safely in the midst of continuing about stemming any Covid-19 spread.  If you have any questions or concerns, please contact Pastor Geoff Drutchas or Council officers Michele McNeely, Tim Ruffner, Jim Poet, Dan Case, or Jane Dykowski.  Those who wish to attend next Sunday's service are asked to call the church office (313-291-1221) by Thursday, June 18.
HAVE YOU NOTICED THE 'STRENGTHEN THE CHURCH' POSTER ALONG OUR SIDE AISLE?  Your gifts to this special offering are invited throughout the month of June.  This "strengthen the Church" offering helps our wider United Church of Christ family provide assistance to struggling sister congregations.  During the current pandemic the national body of the United Church of Christ has provided our own congregation with important informational resources that have helped us navigate both health-related and financial concerns.  Your 'Strengthen the Church" can be mailed to our church office and will be recorded as your gift.
A POPULAR QUESTION FOR THOSE ACCUSTOMED TO A MORNING OFFERING PLATE:  How do I make sure that St. Paul Church receives the tithes and offerings that I want to share?  In these complex times, the answer remains simple.  Either drop your check made out to St. Paul Church in the U.S. Mail or sign up for electronic giving following the straight-forward guide you'll find on the St. Paul Church web site.  Although postal delivery has somewhat slowed, everything sent still finds it way to its destination.  If you have any questions about donations, please call the church office, Monday through Friday.  As we maintain our church ministry in this difficult time for us all, all your prayers and financial support are appreciated.  At St. Paul we are simply encouraged to give and share as we are able. Thank you.
OUR DAILY BREAD DEVOTIONALS FOR JUNE-AUGUST 2020 are now available to St. Church members.  Please contact the church office (313-291-1221) to make arrangements to pick up a copy.  Pastor Drutchas and Parish Nurse Kathy Williams can also drop off this most recent devotional offering scripture readings and daily prayer for use at home.
BLOOD DONORS ARE URGENTLY NEEDED FOR THE RED CROSS BLOOK DRIVE now scheduled for June 30, from 11:00 a.m. to 5 p.m. at the Masonic Lodge at 23263 Goddard Road, located just east of the Taylor fire station.  The Lodge's air-conditioned space allows for necessary social distancing.  There must be at least 59 days since your last donation. It is also important to sign up for appointments ahead of time, either online at www.redcrossblood.org, where the Taylor Masonic Lodge is listed, or via phone call to Beth Harris 313-549-7043) at the Red Cross  All presenting blood donors will receive a $5 Amazon ecard.
THE LATEST SUNDAY SCHOOL BLOG can be found on the stpaulucctaylor.org website under the Christian Education tab.  Today's lesson is about "dirty feet and stinky ways to serve." Pastor Schalm will be leading class today via Zoom at 11:30 a.m.  All parents/Sunday School children interested in participating should contact Pastor Schalm by 10:45 a.m. (following the livestream) for information on joining.
THIS WEEK'S ALL-CHURCH VIDEO COLLAGE on the 'Rock Hard in Faith' Facebook page will share photos from past St. Paul youth mission trips—a reminder of the good work we hope to be do when the fading of COVID-19 allows us at a future date to resume group travel and undertake Christian mission outreach once again.
OUR CONGREGATION'S BOOK BUDDY AND ADOPT-A-GRANDPARENT PROGRAMS will continue through June.  Both programs have been a great cross-generational outreach, enabling younger and older members to "meet." If your child would like to participate, please contact Pastor Cheryl Schalm.
OUR TUESDAY MORNING 'PARTY LINE' BIBLE STUDY GROUP, a group of fourteen led by Pastor Drutchas, continues to share in the gospel word about Jesus' post-resurrection ministry to his apostles and disciples.  This coming Tuesday, June 16, 10:30 p.m., the study group will—weather permitting--be joining for a class under the trees on the St. Paul Church green to read and discuss Chapter 18 of the Book of the Acts of the Apostles.  The lesson will be provided as a hand-out.  Please bring your own chair and cup of coffee. In case of inclement weather we will instead be telephone conferencing, as we usually do, using the Bibles we have in our own households.  If you like to join this group, please contact Pastor Drutchas at the church office (313-291-1221).
HAVE YOUR ORDERED YOUR ST. PAUL LOGO T-SHIRT OR HOODIE?   Keeping it all simple, both clothing items are dark blue with white logos displaying the name of our church and the emblem of the United Church of Christ.  Wearing the tee-shirt and hoodie are a great way to show and share St. Paul solidarity in this very different time for church life.  Order forms are available online on the St. Paul web site.  All purchased items will be distributed at the St. Paul Church picnic on July 26.  All proceeds above expenses support the Dorcas Society's retreat fund.
DO YOU NEED A MASK?  One of the best ways that we can protect one another from the spread of Covid-19 is through personal masking.  Along with regular hand-washing and social distancing of six feet, masking will continue to be important as our local community opens up to more daily activity.  Most home-sewn masks reduce the possibility of viral spread through coughing and sneezing by at least 60 per cent which provides a significant, even if not perfect foil, for the Covid-19 virus.  Every time we halt viral spread in its tracks it's a victory for public health and our mutual well-being.  Several St. Paul Church members have put their talents as seamstresses and seamsters to work for the benefit of others.  Both Patrick Ferguson and Sharon Leonard have made masks available for Pastor Geoff Drutchas to distribute.  Are you in need of a mask?  Please contact the church office to arrange a mask drop-off at your front door, or request one when you arrive for Sunday morning service in the June weeks ahead.
THROUGHOUT THE CORONAVIRUS OUTBREAK OUR MINISTRY TOGETHER CONTINUES.  Pastors Drutchas and Schalm, as well as Parish Nurse Kathy Williams, are still not able to visit hospitals and nursing homes as because of precautionary lock-downs at all medical and rehab facilities.  But they are delivering masks and other items to households as needed on a front-porch, drop-off basis.  Day-by-day our pastoral staff also remain in touch with church members through Facebook, the church web site, and one-on-one telephone calls.  Please let your pastoral staff know by telephone, text, or email about any specials needs that have arisen for yourself or your family where your church family can be helpful.  Pastor Geoff continues at his church office every day and can be reached there on the church telephone line.  If he's on another call at that moment, he will return your call at his earlier opportunity.  Meanwhile, as part of our ministry together, you are also encouraged to reach out to fellow church members through personal phone calls and mailed cards.  It is important that we remind each other that we are not alone but part of true network and care-ring of faith.
PROVIDING 24/7 SERVICES TO HOMELESS MEN AND WOMEN DURING THE PANDEMIC, ChristNet needs your help in providing breakfasts, lunches, and snacks for 20+ ChristNet guests.  Individually wrapped breakfast, lunch, and snack items, including breakfast cereal boxes and bowls, muffins or pastries, puddings, juice boxes, and small cans of soda, are especially appreciated.   Also donations of liquid Tide are welcomed: guests launder their clothes on site using an available washer and dryer.  All donations can be dropped off at the rear of Fellowship Hall for delivery to the ChristNet center.  Please contact Pastor Drutchas at the church office (33-291-1221) to drop off items.
THE FISH & LOAVES PANTRY IS STILL IN NEED OF YOUNGER VOLUNTEERS who can help with food unloading, sorting, and shelving on Mondays and Fridays, 7:30-10 a.m., plus enrollment and drive-thru distribution to clients on Mondays, Tuesdays, Wednesdays, and Fridays.  Due to the pandemic, all food is being individually packed for clients with all social distancing precautions taken.  Also, new client enrollment and appointment scheduling is by telephone only.  To volunteer, please contact the Fish & Loaves via web site or by calling 313-992-6284. For more information, you may also call Pastor Geoff Drutchas at the church office (313-291-1221).
MAY WE ALSO KEEP IN PRAYER the following church members and friends: Jeff Beyar, Klarisa Beyar, Colleen Baca, Marion Bolen, Ron Bolen, David Cowper, Frank Patterson, Morgan Schalm, Paula Block, Bettie Slusher, Bob Wiegel, Shirlen Powell, Harold Fick, Doris Hilliker, Judy Nieman, John Smith, Loretta Kurtsel, Kirk Blanchard, Neil MacEachern, Sheryl Schwab, Kyle Hard, John Sharp, Bob Smarr, Doreen Thompson, Cassidy Wangbickler, and Kari Cappello (anticipating the arrival of a second child in June).
LET US FURTHER PRAY FOR THOSE PROVIDING EMERGENCY 'FRONTLINE' SERVICES as police officers, nurses, and EMS workers during the ongoing pandemic.  We want to especially remember church members and friends: Kim Arndt, Wendi Wioncek Ashby, Rick Barnosky, Jennifer Babin, Rhonda Wioncek Berndt, Dana Wioncek Barlage, Chelsea Eisenga, Josh Eisenga, James Hubert, Debbie Lyles, Amy McGahey, Ciera Mack, Marcie Magnuson, Sam Martin, Michelle Mellin, Brenda Murphy, Inez Kurtsel Ogonowski, Amber Ostrowski, Samantha Pedersen, Eric Poet, Trudy Clark Schiller, Rachel Tank, Emily Wangbickler Baggett, Jillian Wangbickler, and Sarah Wangbickler.