Order of Service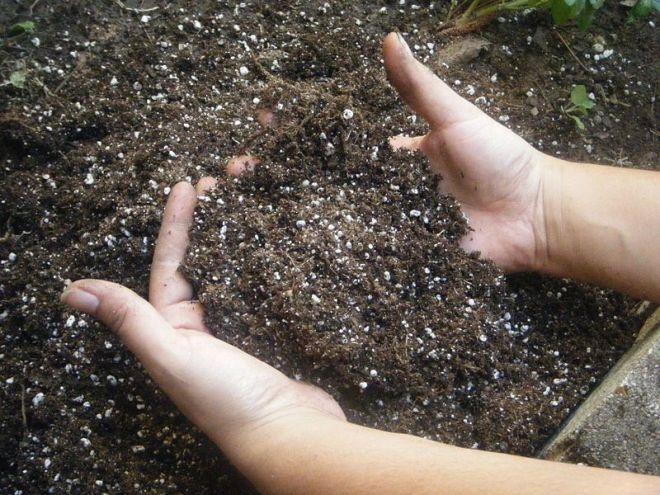 "But the seed falling on good soil refers to someone who hears the word and understands it. This is the one who produces a crop, yielding a hundred, sixty or thirty times what was sown." ~ Matthew 13:23
Eighth Sunday of Pentecost
Livestreamed and Sanctuary Worship
St. Paul United Church of Christ, Taylor, Michigan
July 19, 2020
PRELUDE  "Great Is Thy Faithfulness," Organist Sally Sigman
WELCOME TO FACEBOOK LIVESTREAMING
CALL TO WORSHIP / PASSING OF THE PEACE
Pastor: The peace of Christ be with you.
   Congregation: And also with you!
OPENING PRAYER  Pastor Cheryl Schalm
ANNOUNCEMENTS
ANTHEM  "O Master, Let Me Walk With Thee," Tracy Hoffman, Music Director
MORNING SCRIPTURE  Isaiah 30:23, Matthew 13:3-9, 18-23
MESSAGE  "Mucky, Muddy & Marvelous," Pastor Schalm
LORD'S PRAYER (debts, debtors)
CLOSING ANTHEM "The Lord Bless and Keep You," , Soloist
BENEDICTION / POSTLUDE
O Master, Let Me Walk with Thee
(At home, please join in singing; in the sanctuary please sing in spirit)
O Master, let me walk with thee in lowly paths of service free;
tell me thy secret; help me bear the strain of toil, the fret of care.
Help me the slow of heart to move by some clear, winning word of love;
 teach me the way-ward feet to stay, and guide them in the homeward way.
Teach me thy patience, still with thee in closer, dearer company,
 in work that keeps faith sweet and strong, in trust that triumphs over wrong.
In hope that sends a shining ray far down the future's broadening way;
 in peace that only thou canst give, with thee, O Master, let me live!
---
MORNING TIDE ANNOUNCEMENTS
WELCOME TO CONTINUING SANCTUARY SERVICES!  As Facebook livestreamed services continue, so do sanctuary services.  It's no longer necessary to call in advance to let us know you're coming.  However, for everyone's safety we maintain all health-safe precautions, including masking.  A big thanks to our deacons, set-up crew, and ushers for today's health-safe service!  Concerns or suggestions?  Please contact Pastor Geoff Drutchas or Council officers Michele McNeely, Tim Ruffner, Jim Poet, Dan Case, or Jane Dykowski.
DID YOU SEE THE BOLD, BEAUTIFUL ANNOUNCEMENT FOR NEXT SUNDAY'S SEMI-ANNUAL MEETING AND 'SHOW YOUR COLORS' SUMMER PICNIC THAT WAS EMAILED TO ALL ONLINE CHURCH MEMBERS AND FRIENDS?  These two summer events will be combined next Sunday, July 26.  It all begins with our gathering for 10 a.m. worship under an outdoor tent.  Please bring your own lawn chairs and have a mask in hand for ready use as we maintain safe social distancing and other appropriate health precautions.  For the Tailgate Picnic afterwards with cars and SUVS parked on the church green, everyone is asked to pack their own lunch for themselves and their own family.  This year's "Ice Cream Social" will offer individually wrapped ice cream items.  Church members and friend are invited to come dressed in their favorite team colors and to decorate their vehicles too.  Best decorated vehicle wins a prize!  Further information about the day's activities will be emailed to all church members and friends in the coming week.  Mark your calendars now for a safe and enjoyable outdoors get-together next Sunday.
ALTHOUGH NEXT WEEK'S SERVICE WILL BE HELD OUTDOORS, A FACEBOOK BROADCAST will also be offered with Pastor Geoff Drutchas preaching on "True Colors." 
OUR TUESDAY MORNING 'PARTY LINE' BIBLE STUDY GROUP will be meeting telephonically this week at 10:30 a.m., reading and discussing the Book of Acts of the Apostles, Chapter 22.  If you like to join this group, please contact Pastor Drutchas at the church office (313-291-1221).
THE LATEST SUNDAY SCHOOL BLOG can be found on the stpaulucctaylor.org website under the Christian Education tab.  Today's message is about a Tiny Tax Collector who climbed a tall sycamore tree. A virtual Sunday School Zoom lesson will be offered at noon.  The story, message, craft and outreach ideas can all be found on the morning's blog.  All parents/Sunday School children interested in participating should contact Pastor Schalm by 11:30 a.m. (following the live stream) for information on joining.
OUR CONGREGATION'S ADOPT A GRANDPARENT program will continue through July.  If you are interested in participating in either of these programs, please contact Pastor Schalm.
VIRTUAL VBS - In order to allow for more participation, "Breaking Free," the 2020 VBS program has been rescheduled for the week of July 27th – July 30th.  If you are interested in enrolling your child/ren please contact Pastor Schalm by July 22nd.
PASTOR SCHALM WOULD LIKE TO THANK everyone who has sent pictures for inclusion in our weekly themed all-church videos.  While we are unable to hold our traditional church picnic and VBS program, we can reflect and share our memories of past ones.  The next all church video to be posted on July 26th, will feature pictures of past picnics and VBS's.  Please send all pictures to Pastor Schalm my Thursday, July 23rd.
YOUNG ADULT BIBLE STUDY MEETS on Wednesday, 7 p.m. at Pastor Schalm's home.  All post high-schoolers are welcome and encouraged to join
PLEASE PRAY for church members and friends Sue Spears, Tracy Spears, Kyle Hard, Glen Sigman, Darlene Babin, Ann Schmoekel, Bettie Slusher, Tom Williams, Julius Enesey, Shirlen Powell, Loretta Kurtsel, Neil MacEachern, Judy Nieman, Morgan Schalm, Harold Fick,  Sheryl Schwab, John Sharp, Bob Smarr, Doreen Thompson, Cassidy (Wangbickler) Congelierre, Darlene Wangbickler, and Toni Oliver.
LET'S PRAY FOR THOSE PROVIDING EMERGENCY 'FRONTLINE' SERVICES as police officers, nurses, physicians, medical staff, EMS workers, and firemen during the ongoing pandemic.  We want to especially remember church members and friends: Kim Arndt, Wendi Wioncek Ashby, Rick Barnosky, Jennifer Babin, Rhonda Wioncek Berndt, Dana Wioncek Barlage, Chelsey Eisenga, Josh Eisenga, James Hubert, Debbie Lyles, Amy McGahey, Ciera Mack, Marcie Magnuson, Sam Martin, Michelle Mellin, Brenda Murphy, Inez Kurtsel Ogonowski, Amber Ostrowski, Rebecca Ostrowski, Samantha Pedersen, Eric Poet, Trudy Clark Schiller, Rachel Tank, Emily Wangbickler Baggett, Jillian Wangbickler, and Sarah Wangbickler.
---