Order of Service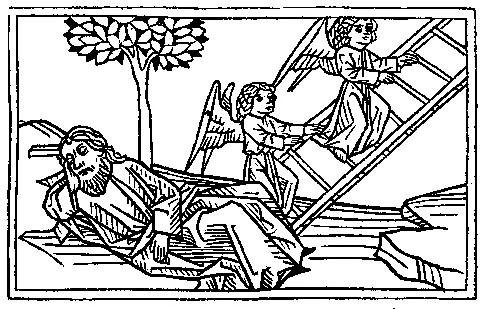 "Jacob's Ladder"
Seventh Sunday of Pentecost
Livestreamed and Sanctuary Worship
St. Paul United Church of Christ, Taylor, Michigan
July 12, 2020
PRELUDE  "Share His Love," Organist Sally Sigman
WELCOME TO FACEBOOK LIVESTREAMING
CALL TO WORSHIP / PASSING OF THE PEACE
Pastor: The peace of Christ be with you.
   Congregation: And also with you!
OPENING PRAYER  Reverend Dr. Geoffrey Drutchas
ANNOUNCEMENTS
ANTHEM  "Lead, Kindly Light," Tracy Hoffman, Music Director
APOSTLES' CREED 
I believe in God the Father Almighty, maker of heaven and earth, and in Jesus Christ his only Son our Lord, who was conceived by the Holy Ghost, born of the Virgin Mary, suffered under Pontius Pilate, was crucified, dead and buried.  He descended into hell; the third day he rose again from the dead; he ascended into heaven, and sitteth on the right hand of God the Father Almighty. From thence he shall come to judge the quick and the dead.  I believe in the Holy Ghost, the holy catholic church, the communion of saints, and the forgiveness of sins, the resurrection of the body, and the life everlasting.  Amen.
MORNING SCRIPTURE  Genesis 28:10-19; Matthew 28:16-20
DOXOLOGY
Praise God from whom all blessings flow; praise Him all creatures here below.
Praise Him above ye heavenly host; praise Father, Son, and Holy Ghost!  Amen.
MESSAGE  "Always with Us," Pastor Drutchas
PRAYER FOR HEALING/ LORD'S PRAYER (debts, debtors)
CLOSING ANTHEM "Sheltered in the Arms of God," Mark Ennis, Soloist
BENEDICTION / POSTLUDE
Lead, Kindly Light
Lead, kindly Light, amid the encircling gloom, lead thou me on; the night is dark and I am far from home;
 lead thou me on!  Keep thou my feet, I do not ask to see the distant scene: one step enough for me.
I was not ever thus, nor prayed that thou shouldst lead me on; I loved to choose and see my path, but now  lead thou me on! I loved the garish day, and spite of fears, pride ruled my will: remember not past years!
 So long thy power has blest me, sure it still, will lead me on, o'er moor and fen, o'er crag and torrent till
 the night is gone.  And with the morn those angel faces smile which I have loved long since, and lost a – while.  Amen.
---
MORNING TIDE ANNOUNCEMENTS  – July 12, 2020
WELCOME TO CONTINUING SANCTUARY SERVICES!  As Facebook livestreamed services continue, so do sanctuary services.  It's no longer necessary to call in advance to let us know you're coming.  However, for everyone's safety we maintain all health-safe precautions, including masking.  A big thanks to our deacons, set-up crew, and ushers for today's health-safe service!  Concerns or suggestions?  Please contact Pastor Geoff Drutchas or Council officers Michele McNeely, Tim Ruffner, Jim Poet, Dan Case, or Jane Dykowski.
OUR TUESDAY MORNING 'PARTY LINE' BIBLE STUDY GROUP will be meeting telephonically this week at 10:30 a.m., reading and discussing the Book of Acts of the Apostles, Chapter 21.  If you like to join this group, please contact Pastor Drutchas at the church office (313-291-1221).
OUR LATEST SUNDAY SCHOOL BLOG can be found on the stpaulucctaylor.org website under the Christian Education tab.  Today's message is about a little lost lamb and a shepherd's boy determination to find him. A virtual Sunday School Zoom lesson will be offered at 11:30 a.m. this morning.  The story, message, craft and outreach ideas can all be found on the morning's blog.  All parents/Sunday School children interested in participating should contact Pastor Schalm by 11:00 a.m. (following the live stream) for information on joining.
PASTOR SCHALM WOULD LIKE TO THANK everyone who has sent pictures for inclusion in our weekly themed all-church videos.  In honor of all the anniversaries and postponed weddings due to Covid-19, this week's video will feature weddings.  The video will be posted following the morning's worship service.  The next church video will feature past picnic and VBS memories.  Please send all photos to Pastor Schalm by Thursday, July 23rd.
YOUNG ADULT BIBLE STUDY MEETS on Wednesday, 7 p.m. at Pastor Schalm's home.  All post high-schoolers are welcome and encouraged to join.
OUR CROSS-GENERATIONAL 'ADOPT A GRANDPARENT' PROGRAM continues through July.  Contact Pastor Cheryl Schalm to participate in this great and fun mutual outreach.
LAST SUNDAY'S LIVESTREAMED SERVICE SAILED ALONG WITHOUT KNOWN PROBLEMS.  Here's hoping that your Facebook reception this Sunday will be good as well.  Bravo to you for patience when our Facebook broadcast develops tics and quirks.  And thanks to our St. Paul Tech Team who are always working and on hand to correct whatever problems they can from our end. Your messages when problems do develop are helpful to the team, letting us know about your reception quality.  If and when such problems arise week-to-week, church members are encouraged to listen to the audio that is posted on the St. Paul Church website or to download the printed Sunday sermon.
'BREAKING FREE' WILL BE THE GATHERING THEME FOR OUR VIRTUAL SUMMER ST. PAUL 2020 VACATION BIBLE SCHOOL (VBS).  While VBS will look a lot different this year as a safe home-based program, it will still be a great learning and growing opportunity for all St. Paul children and friends.  Provided in advance for pickup at church on July 13, will be a VBS packet that include all 'Breaking Free" lessons for July 20-23, plus color materials, craft and activity projects, songs, and snack ideas.  Each online VBS session will offer a daily story/message.  St. Paul Music Director Tracy Hoffman will lead our young participants in a lively song.  Also joining the Zoom sessions, Ms. Sheri Herkimer and Ms. Deborah Case will be highlighting very special craft and snack ideas. Our VBS Zoom-based lessons will be welcoming a college basketball player, a professional soccer player, and an athletic trainer. Besides sharing pointers on playing their particular sport, each of these "Breaking Free "guests" will talk about the importance of faith amid life's disappointments, hope despite setbacks, and value of patience and perseverance in coming back strong. We can look forward to a great time in faith together.  During VBS week, all Zoom lessons will be offered at 7:00 p.m.  Lesson packets will be prepared for Monday, July 13 pick-up only for those who enroll a full week ahead.  All families interested in participating should contact Pastor Schalm by July 6 at cschalm@stpaulucctaylor.org or text/call her at 734.255.0935.
GODDARD ROAD RESURFACING CONTINUES.  Due to the concrete work underway one or more of three entrances to our St. Paul Church parking lot may be blocked and orange-coned.  Please look for the Goddard Road entrance(s) which remain open when coming to services or Bible study.
WE MAY NOT BE OPENING A LEMONADE STAND but at St. Paul we do know how to make something sweet from lemons.  Amid the afternoon traffic jams caused by the Goddard Road construction we are posting a daily message from scripture on our digital roadside sign.  Selected by sign-keeper Charlie Barnard and Pastor Geoff Drutchas, most of the brief one-sentence scriptural messages are directly from the pithy wisdom of King Solomon as found in the Old Testament Book of Proverbs.  As you come and go from church take note and enjoy!
THE SEMI-ANNUAL MEETING AND ALL-CHURCH PICNIC WILL BE COMBINED this year on Sunday, July 26.  Both the meeting and worship service will be held outdoors under a big-top tent with church members asked to bring their own lawn chairs.  Although the Semi-Annual meeting proceedings will be short, reports will be shared and a Church By-law revision resolution will be presented.  Pastors Geoff Drutchas and Cheryl Schalm will be leading the prior morning worship with church members maintaining responsible social distancing.  After the worship service and the final adjournment of the meeting, church members and friends will be joining in a "Tailgate Picnic."  In lieu of a buffet, everyone will be asked to bring their own picnic meal.  Individually wrapped ice cream will be offered as part of this year's ice cream social.  As presently planned, there will be music in the air, health-safe activities and, perhaps, the reappearance of the Clown Maybelle.  Church members and friends are encouraged to mark their calendars now for a mid-summer day for worship, meeting, and fun fellowship.
FORTY-ONE CHURCH MEMBERS ATTENDED LAST SUNDAY'S COMMUNION SERVICE, EITHER IN THE SANCTUARY OR IN PARKED CARS gathered in the west side lot.   Still  many more attended right at home, thanks to livestreaming.  Our congregation is committed to maintaining worship options for church members and friends in ways safest and best for each of us.  Health precautions continue to be closely followed and very carefully maintained at all sanctuary services  as we continue to do our part as a congregation to keep Covid-19 in check and our whole congregation healthy:
Attendance at the 10 a.m. Sunday morning service will be capped at 40 persons.
Attendees are asked to come early, beginning at 9:30 a.m., to maintain best "traffic flow."
Only the main double front doors to the church will be used for coming and going.
Beyond the sanctuary, the rest of our church will remain closed to activity: no nursery or Sunday
classes will be available on site.  Likewise, no coffee hour will follow the service.
The lavatory off the narthex near the front entrance to the sanctuary will be available with hand-
sanitizer and sanitizing hand-wipes available for pre-use and post-use clean-up.
The family room and balcony will be closed to all use, except for sound-techs assisting with worship.
There will be designated seating throughout the sanctuary to maintain requisite, consistent social
distancing even as we come together.
Cushions, hymnals, and any printed literature have been removed from pews where church
members will be seated to eliminate or minimize hand-to-surface contacts.
Ushers will be greeting worshippers outdoors and inside the sanctuary to both seat and dismiss
everyone, thereby maintaining best and safest traffic flow.
Couples and same household family members who arrive together will be seated together.
However, family members from different households are asked to maintain physical distancing even
if in the same pew.
All attendees should mask and remain so throughout the service for everyone's greater benefit.
(A cloth or disposable mask can be provided if you do not have one.)
Please bring hand-sanitizer for your personal use.
Sanctuary windows will be open to enhance ventilation, along with air conditioning and fans to
boost air circulation.
Our Music Director Tracy Hoffman, Organist Sally Sigman, and selected choir members will be
providing music for the service.  Although those in the pews may hum along with any hymns, there
will be no congregational singing in the pews to minimize any health hazards.
In keeping our practice for all recent Facebook live-streamed broadcasts, our worship service will
strive to maintain its half-hour plus format.
All of these health and safety precautions for Sunday services are very much in keeping with how many churches across the state and nation are thoughtfully seeking to reopen their doors to our shared life in Jesus Christ.  For all of us at St. Paul, there's a learning curve: we've never had to coordinate services like this before.  As we go along, adjustments will undoubtedly be made.  Please be patient!  Also, we ask you to keep our congregation and our ministry leadership in your prayers as we look ahead and move forward as faithfully, safely, and creatively as possible.
A POPULAR QUESTION FOR THOSE ACCUSTOMED TO A MORNING OFFERING PLATE:  How do I make sure that St. Paul Church receives the tithes and offerings that I want to share?  In these complex times, the answer remains simple:
If you are attending the newly re-started sanctuary services, you may deposit your donation in the pedestal offering box at the center of the church narthex.
If you are following Sunday services livestreamed on Facebook, you may drop your check made out to St. Paul Church in the U.S. Mail. Although postal delivery has somewhat slowed, everything sent still finds its way to church.
Whether you are attending services in the sanctuary or on Facebook, your best, most convenient option may be electronic giving. You'll find an easy 1-2-3 guide to electronic giving enrollment on the St. Paul Church web site.  Treasurer Dan Case is also available to walk you through sign-up.
For any questions about donations, please call the church office, Monday through Friday.  As we maintain our church ministry in this difficult time for us all, all your prayers and financial support are appreciated.  At St. Paul we are simply encouraged to give and share as we are able. Thank you.
LARGE PRINT 'DAILY BREAD' DEVOTIONALS FOR JUNE-AUGUST 2020 are still available to St. Church members.  Please contact the church office (313-291-1221) to make arrangements to pick up a copy.  Pastor Drutchas and Parish Nurse Kathy Williams can also drop off this most recent devotional offering scripture readings and daily prayer for use at home.
ALTHOUGH LOCAL NURSING HOMES ARE STILL MOSTLY CLOSED TO VISITORS, AREA HOPSPITALS are now allowing patients one visitor every 24 hours.  Both nursing home and hospital restrictions make it difficult-to-impossible for our church's pastoral staff to visit.  However, this can still be possible with precautions on an emergency basis.  Also, our pastoral staff is actively telephoning church members throughout this period.  Please let Pastors Drutchas and Schalm and Parish Nurse Kathy William know if you or a family member are facing health issues or a hospitalization by a quick call to the church throughout the week.   If Pastor Drutchas is on another call at the office in that moment, he will return your call at the earliest possible opportunity.  Meanwhile, as part of our ministry together, you are also encouraged to reach out to fellow church members through personal phone calls and mailed cards.  It is important that we remind each other that we are not alone but part of true network and care-ring of faith.
PROVIDING 24/7 SERVICES TO HOMELESS MEN AND WOMEN DURING THE PANDEMIC, ChristNet needs your help in providing breakfasts, lunches, and snacks for 20+ ChristNet guests.  Individually wrapped breakfast, lunch, and snack items, including breakfast cereal boxes and bowls, muffins or pastries, puddings, juice boxes, and small cans of soda, are especially appreciated.   Also donations of liquid Tide are welcomed: guests launder their clothes on site using an available washer and dryer.  All donations can be dropped off at the rear of Fellowship Hall for delivery to the ChristNet center.  Please contact Pastor Drutchas at the church office (313-291-1221) to drop off items.
THE FISH & LOAVES PANTRY REMAINS IN NEED OF YOUNGER VOLUNTEERS who can help with food unloading, sorting, and shelving on Mondays and Fridays, 7:30-10 a.m., plus enrollment and drive-thru distribution to clients on Mondays, Tuesdays, Wednesdays, and Fridays.  Due to the pandemic, all food is being individually packed for clients with all social distancing precautions taken.  Also, new client enrollment and appointment scheduling is by telephone only.  To volunteer, please contact the Fish & Loaves via web site or by calling 313-992-6284. For more information, you may also call Pastor Geoff Drutchas at the church office (313-291-1221).
PLEASE PRAY for church members and friends Sue Spears, Tracy Spears, Glen Sigman, Darlene Babin, Ann Schmoekel, Bettie Slusher, Tom Williams, Julius Enesey, Shirlen Powell, Frank Patterson, the Bolen family, Lil Roscoe, Neil MacEachern, Judy Nieman, Morgan Schalm, Harold Fick,  Sheryl Schwab, Kyle Hard, John Sharp, Bob Smarr, Doreen Thompson, Cassidy (Wangbickler) Congelierre, Darlene Wangbickler, Toni Oliver,  HAPPY BIRTHDAYS: Brenda Murphy GOLDEN WEDDING ANNIVERSARY Kathy and Tom Williams
LET'S PRAY FOR THOSE PROVIDING EMERGENCY 'FRONTLINE' SERVICES as police officers, nurses, physicians, medical staff, EMS workers, and firemen during the ongoing pandemic.  We want to especially remember church members and friends: Kim Arndt, Wendi Wioncek Ashby, Rick Barnosky, Jennifer Babin, Rhonda Wioncek Berndt, Dana Wioncek Barlage, Chelsey Eisenga, Josh Eisenga, James Hubert, Debbie Lyles, Amy McGahey, Ciera Mack, Marcie Magnuson, Sam Martin, Michelle Mellin, Brenda Murphy, Inez Kurtsel Ogonowski, Amber Ostrowski, Rebecca Ostrowski, Samantha Pedersen, Eric Poet, Trudy Clark Schiller, Rachel Tank, Emily Wangbickler Baggett, Jillian Wangbickler, and Sarah Wangbickler.