Order of Service
Livestreamed and Sanctuary Worship
Eighth Sunday of Pentecost / Semi-Annual Meeting
St. Paul United Church of Christ, Taylor, Michigan
July 11, 2021
PRELUDE  "Come Thou Fount of Every Blessing," Organist Sally Sigman
WELCOME TO FACEBOOK LIVESTREAMING
CALL TO WORSHIP / PASSING OF THE PEACE
  Pastor: "May the Peace of Christ be with you.
  Congregation: "And also with you!"
CONGREGATIONAL SINGING "This is My Father's World"          
OPENING PRAYER  Pastor Geoffrey Drutchas
ANNOUNCEMENTS
OPENING OF SEMI-ANNUAL MEETING  Quorum Verification
A PRESENTATION "The Serenity Prayer"
CONGREGATIONAL SINGING "Sister, Let Me Be Your Servant"
MORNING SCRIPTURE  Exodus 17:8-16; Matthew 20: 25-27
ANTHEM  "In His Time,"  Tracy Hoffman
MESSAGE  "For the Common Good," Pastor Drutchas
PRAYER/ LORD'S PRAYER (debts, debtors)
CONGREGATIONAL SINGING  "Ours the Journey"
BENEDICTION/ PRAYER FOR REOPENING OF SEMI-ANNUAL MEETING

The 'Serenity Prayer'…by UCC Pastor & Theologian Reinhold Niebuhr
God, give me grace to accept with serenity the things that cannot be changed, courage to change the things that should be changed, and the wisdom to know the difference. Living one day at a time, enjoying one moment at a time, accepting hardship as a pathway to peace. Taking, as Jesus did, this sinful world as it is, not as I would have it, trusting that you will make all things right if I surrender to your will, so that I may be reasonably happy in this life and supremely happy with you forever in the next. Amen
---
ST.PAUL MORNING TIDE ANNOUNCEMENTS – July 11, 2021 

THANK YOU FOR WORSHPING WITH US onsite or via Facebook livestreamed Sunday, 10 a.m. Services are later posted on the St. Paul church web site under "Sermons, Bulletins, and Audio Services."  In worshiping indoors, please continue to mask if not vaccinated and at the service's close wait for ushers to dismiss you from your pew.  Weather permitting, we worship outdoors under the tent with social distancing but with masking optional.  Our congregation's goal is to keep everyone healthy and safe.  Thanks!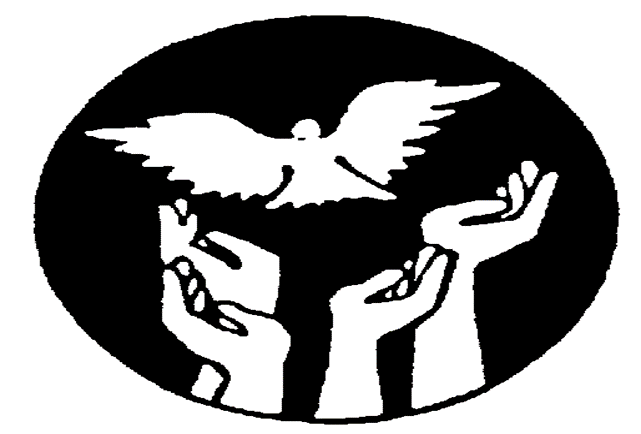 THE SEMI-ANNUAL MEETING OF THE ST. PAUL CONGREGATION will be held this morning, immediately after our worship service.  All members are asked to sign in for the brief meeting so that a quorum can be verified for the conduct of the congregation's business.  Thanks!
There will be No Coffee Hour this week due to Semi- Annual Meeting.
SUMMER SUNDAY SCHOOL MEETS THIS MORNING in our air-conditioned upstairs classroom, 10 a.m., sharing games, drama, and hands-on activities with their morning lesson.
YOUNG ADULT BIBLE STUDY FOR ALL POST-HIGH SCHOOL GRADS MEETS WEDNESDAYS, 7 p.m. at Pastor Schalm's home, studying and discussing scripture on ways to confront chaos and anxiety.  Come join for discussion, fellowship and refreshments.  No prior knowledge of scripture needed.  We all learn and grow together.
TUESDAY MORNING BIBLE STUDY MEETS THIS COMING WEEK, July 13, 10:30-12 noon, under the outdoor tent, reading and studying Second Letter Corinthians. Lesson provided-all welcome.   
OUR ST. PAUL CONGREGATION is looking forward to a new photo directory with family and individual portrait sessions being scheduled at church this coming October.  Please sign up now for your photo session with Universal Directories – 1-888-742-5823.
TOILETRIES AND PERSONAL HYGEINE ITEMS are needed for hospitalized and outpatient Veterans.  Items can be dropped off in the bin at the entrance to our outdoor tent or sanctuary.
USHERS NEEDED FOR SUNDAY MORNING SERVICES.  To volunteer, speak with Deacons Jim Nault, Terri Staffeld, or Jernnifer Ruffner or call the church office (313-291-1221). 
CALLNG FOR VOLUNTEERS FOR CPR TRAINING to help ensure the well-being of our congregation's members.  A class will be scheduled in early August. Contact Parish Nurse Kathy Williams for this life-saving training.
ST. PAUL'S EXERCISE CLASS CONTINUES on Wednesday, July 14, 10:30 a.m., outdoors, weather permitting. For more information: Parish Nurse Kathy Williams
ST. PAUL CHURCH OFFICE IS NOW OPEN on Monday through Friday, 9:30 a.m.-2 p.m. Drop-offs and deliveries can also be made on other days by advance call and arrangement.
FELLOWSHIP OF CONCERN: Arnold Knofske, John Caufield, Nancy Walker, Shelly Wilson, Sue Spears, Arlene Felske, Kyle Hard, Glen Sigman, Russell Walker, Jim Fraser, Shirley Drobil, Diane Wickline, Bob Smarr, Brenda Tank, Kathy Williams, Doreen Thompson, Don Mack, Maria MacZink, Shirley Robinson, Dave Lange, Linda Tank, Wayne Jones, Eleanor Rossi, Sheryl Schwab, Neil MacEachern, Carrie Hill, Tyler Staten, Joe Hill, Bert Thompson, Loretta Kurtsel, Eric Hagen, Walter Koschnitzke.
VACATION BIBLE SCHOOL
ROAR! LIFE IS WILD, GOD IS GOOD
JULY 18 – July 22, 2021
St. Paul United Church of Christ, 24158 Goddard, Taylor
Our Roaring
VBS Times & Themes:
Sunday, July 18 – Sunday School Hour 10:00 a.m. – 11:00 a.m.
"When life is unfair…God is good."
Monday, July 19 – 6:30 p.m. – 8:30 p.m.
 "When life is scary…God is good."
Tuesday, July 20 – 6:30 p.m. – 8:30 p.m.
 "When life changes… God is good."
Wednesday, July 21 – 6:30 p.m. – 8:30 p.m.
 "When life is sad…God is good."                              
Thursday, July 22 – 10:30 a.m. – 2:30 p.m.
St. Paul's Christian Education VBS has been awarded a Metro Parks grant.  The grant provides for transportation (we will be utilizing a Trinity Transportation school bus), swimming passes and lunch (hot dogs, chips, drink) for 50 at Willow Metro Park.  One parent per home will be permitted to attend providing space is available.  Please confirm your interest in participating with Pastor Schalm ASAP. We will depart the church at 10:30 a.m. and return to the church at 2:30 p.m.
---