Livestreamed and Sanctuary Worship
St. Paul United Church of Christ, Taylor, Michigan
February 7, 2021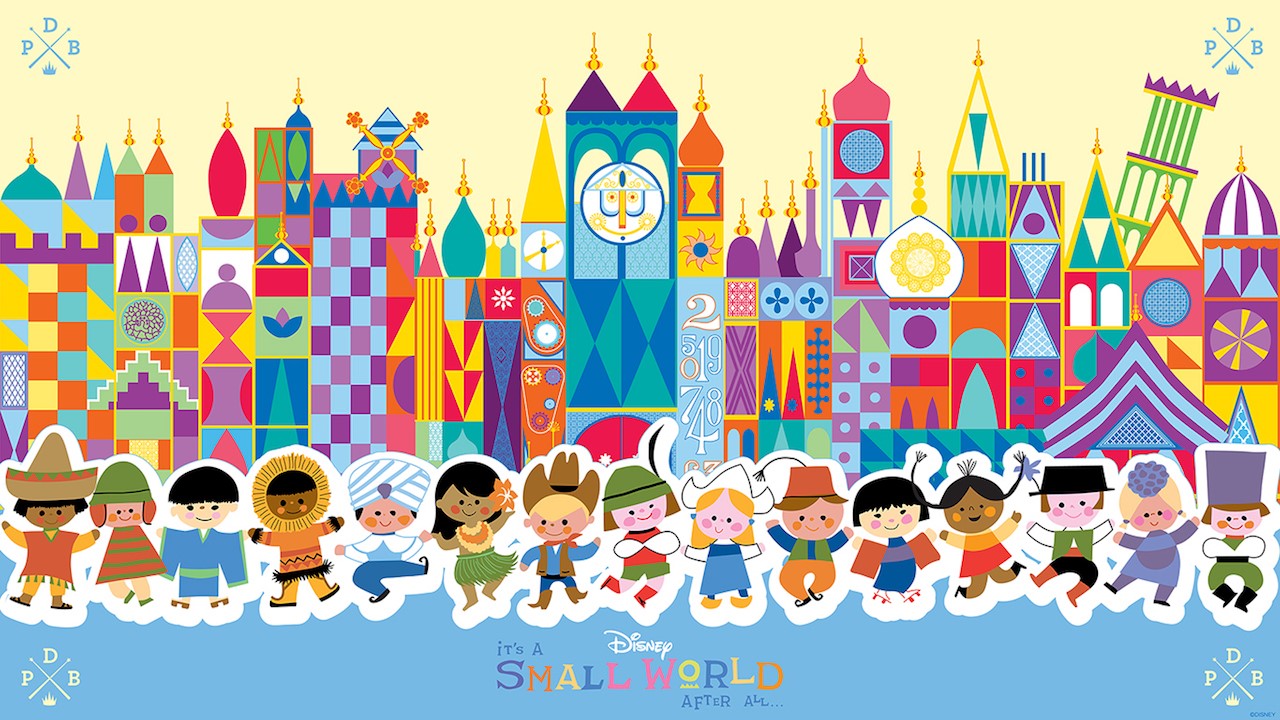 PRELUDE  "In Christ There Is No East or West," Organist, Sally Sigman
RINGING OF CHURCH BELL / WELCOME TO FACEBOOK LIVESTREAMING
CALL TO WORSHIP / PASSING OF THE PEACE
Pastor: The peace of Christ be with you. / Congregation: And also with you!
OPENING PRAYER  Reverend Dr. Geoffrey G. Drutchas
ANNOUNCEMENTS
ANTHEM  "Let the Whole Creation Cry," Tracy Hoffman, Music Director
MORNING SCRIPTURE  Isaiah 56:1-8; Mark 11:15-18
CHIMES  "Christ for the World We Sing"
MESSAGE  "It's A Big, Small World After All," Pastor Drutchas
ANTHEM  "Restless Weaver," Tracy Hoffman and Mark Ennis
PRAYERS OF INVITATION, CONFESSSION & CONSECRATION FOR COMMUNION
Almighty and most merciful Father, we have erred and strayed from your ways like lost sheep.  We have followed too much the devices and desires of our own hearts.  We have offended against your holy laws.  We have left undone those things which ought to be done, and we have done those things which we ought not to have done.  But you, O Lord, are merciful.  Spare us, O God, as we confess our faults.  Restore us in our penitence according to your promises declared unto humankind in Christ Jesus our Lord.  And grant, O most merciful God, for Jesus' sake, that we may hereafter live a godly, righteous, and sober life to the glory of your holy name.  Amen.  
AFFIRMATION OF UNITY IN CHRIST
  One bread, one body, one Lord of all; one cup of blessing which we bless.
  And we, thou many, throughout the earth, we are one body in this one Lord! 
SACRAMENT OF COMMUNION Pastors Drutchas and Schalm
LORD'S PRAYER (debts, debtors) / HEALING PRAYER / DOXOLOGY
   Praise God from whom all blessings flow; praise him all creatures here below;
   Praise him above ye heavenly host; praise Father, Son, and Holy Ghost.  Amen.

BENEDICTION/ POSTLUDE
---
MORNING TIDE ANNOUNCEMENTS
St. Paul United Church of Christ, Taylor
February 7, 2021
THANK YOU FOR WORSHPING WITH US onsite or from home via Facebook. Both the order of service and sermon can be downloaded in advance from the St. Paul Church web site.  Our livestreamed service can be viewed at later times on Facebook, or viewed online, posted Sunday afternoon.
WE CELEBRATE COMMUNION THIS MORNING with elements distributed before worship by ushers or with bread and juice from home kitchens for worshippers participating this morning via Facebook. All elements will be consecrated by prayer.  Our congregation welcomes to communion all adults or those confirmed in faith who seek to walk more closely with Jesus Christ as Lord and Savior.
OUR ANNUAL MEETING OF THE CONGREGATION WAS HELD LAST SUNDAY with the necessary quorum of those in the pews and others joining the meeting telephonically.  Our thanks to participating members and the Council leaders who presided immediately after the 10 a.m. worship service.  A 2020 financial report, a 2021 unified budget, and a new Council slate were all approved by congregational vote.  Council nominees for 3 year terms: Dave Lange (Second Vice President); Beverley Gunther (Secretary); Barbara Schultz (Elder); Jennifer Ruffner (Deacon); Fred Miller (Trustee).
OUR YOUTH FELLOWSHIP'S SOUP-AND-BREAD SALE, raising funds for a post-pandemic excursion to Cedar Point or King's Island, happens today.  All orders are available for pick-up 9:30-11 a.m. in Fellowship Hall. Questions: contact Pastor Schalm at cschalm@stpaulucctaylor.org., or (734) 255-0935.
SUNDAY SCHOOL MEETS THIS MORNING IN FELLOWSHIP HALL with masking and social distancing for safety.  Today's lesson: "Love That Counts."
ROCK HARD IN FAITH YOUTH WILL HOST A 'HEART TO HEART' ARC OUTREACH, preparing Valentine cards and decorating cookies during Sunday School class and at home today.  Drop-off to the ARC, serving those with disabilities, follows on February 13.  Interested in participating?  Contact Pastor Schalm. Our outreach continues our commitment to ARC youth in lieu of our annual Valentine Dance.
OUR YOUNG ADULT BIBLE STUDY JOINS AGAIN FOR WEEKLY IN-PERSON MEETINGS at Pastor Cheryl Schalm's house, Wednesday, January 27, 7 p.m.  All post-high school young adults are invited.   
SIGN UP ONLINE NOW FOR WINTER BLOOD DRIVE, St. Paul Fellowship Hall, Tuesday, February 9, 1-5:45 p.m., at https//www.redcrossblood.org/give.html/find-drive, or call Nurse Kathy Williams-734-858-0200.
OFFERING ENVELOPES ARE AVAILABLE FOR PICK-UP AT CHURCH.  Please call the church office (313-291-1221) to arrange for curbside delivery at west entrance.  Your supportive gifts to St. Paul Church and our ministry together are appreciated.
YOUR HELP IS NEEDED FOR COLE SLAW PREPARATION DAY, Saturday, February 13.  Volunteers will gather to cut cabbage at 7:30 a.m., followed by pepper and carrot cutting at 9:30 a.m.  The Cole Slaw will be served at six Drive-Thru Lenten Fish Suppers, Fridays, February 26; March 5, 12, 19, and 26; and April 2.  Masks, gloves, and social distancing will be maintained for all of these activities to keep us safe.
FELLOWSHIP OF CONCERN: Rose Marie Laslo, Eleanor Rossi, Neil MacEachern, Melissa Winter, Margo Charette, Gerri Lynn King, Shirley Havenstein, Brent Kuhn, Robert Black, Clifford Board, Jim Block, Bob Barley, Kyle Hard, Joseph Smith, Mary Fairemouth, Bill McGahey, John Smith, Wayne Jones, Gerri Lynn King, Oren Forsyth, Arnold Knofske, Dave Kulhanek, Shirlen Powell, Ciera Mack, Kirk Blanchard, Carrie Hill, Sue Spears, Dianne Sturgeon, Bert Thompson, Judy Nieman, Sheryl Schwab, Kim Beyar, Richard Janztsen, Bruce Vernor, Marcie Bolen, Loretta Kurtsel, Dawn Sturgeon Anderson, Maria MacZink, Bob Wright, James Natzke. Condolences: Kenneth Dale Harder family on his passing last week.
REMEMBER THOSE PROVIDING EMERGENCY 'FRONTLINE' SERVICES: Tricia Nault, Rick Barnosky, Sam Martin, Chelsey Eisenga, Josh Eisenga, Michelle Mellin, Lexi Mellin, Brenda Murphy, Amber Ostrowski, Rebecca Ostrowski, Samantha Pedersen, Eric Poet, James Hubert, Debbie Lyles, Amy McGahey, Jarod MacZink, Natalie Mack, Kim Arndt, Jennifer Babin, Mike Erickson, Wendi Wioncek Ashby, Marcie Magnuson, Inez Kurtsel Ogonowski, Trudy Clark Schiller, Rachel Tank, Emily Wangbickler Baggett, Jillian Wangbickler, and Sarah Wangbickler, Rhonda Wioncek Berndt, Dana Wioncek Barlage.
---