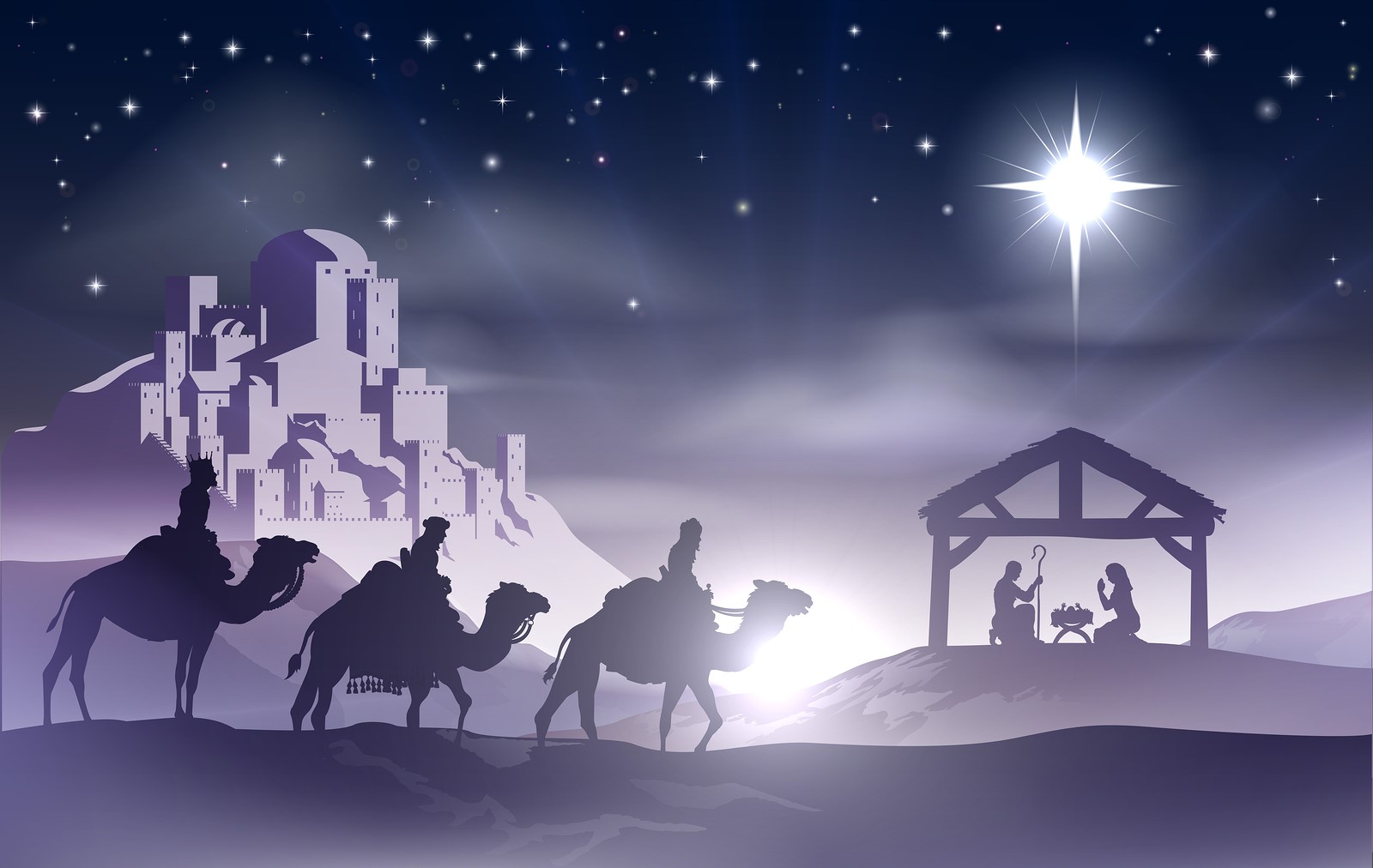 Livestreamed Worship – Christmas Eve –  4:00 p.m.
St. Paul United Church of Christ, Taylor, Michigan
PRELUDE   Christmas Carol Medley, Organist, Sally Sigman
WELCOME TO FACEBOOK LIVESTREAMING / ANNOUNCEMENTS
RINGING OF TOWER BELL
INTROIT  "I Heard the Bells on Christmas Day," Mark Ennis
CALL TO WORSHIP / LIGHTING OF ADVENT CANDLES / OPENING PRAYER
Pastors Geoffrey Drutchas and Cheryl Schalm
ANTHEM "O Come, All Ye Faithful," Barbara Schultz & Tracy Hoffman, Music Director
MORNING SCRIPTURE  Luke 2:1-15, Pastor Schalm
ANTHEM  "Lo, How a Rose E'er Blooming," Brenda Murphy
MESSAGE  "Real Love!" Pastor Drutchas
ANTHEM "The First Noel," Barbara Schultz and Tracy Hoffman
PRAYERS OF INVITATION, CONFESSSION & CONSECRATION FOR COMMUNION
 Almighty and most merciful Father, we have erred and strayed from your ways like lost sheep.  We have followed too much the devices and desires of our own hearts.  We have offended against your holy laws.  We have left undone those things which ought to be done, and we have done those things which we ought not to have done.  But you, O Lord, are merciful.  Spare us, O God, as we confess our faults.  Restore us in our penitence according to your promises declared unto humankind in Christ Jesus our Lord.  And grant, O most merciful God, for Jesus' sake, that we may hereafter live a godly, righteous, and sober life to the glory of your holy name.  Amen.  
 LORD'S PRAYER  Tracy Hoffman
SACRAMENT OF COMMUNION Pastors Drutchas and Schalm
DOXOLOGY
 Praise God from whom all blessings flow; praise him all creatures here below;
Praise him above ye heavenly host; praise Father, Son, and Holy Ghost.  Amen.
SOME PARTING THOUGHTS "The First 'Silent Night,' Pastor Drutchas
LIGHTING OF THE CHRIST CANDLE / SHARING THE SPIRIT & LIGHT OF CHRIST
   Pastor: May the spirit of Christ abide with you!
   Congregation: And also with you!
CONGREGATIONAL SINGING  "Silent Night" 
BENEDICTION / POSTLUDE
---
The Silent Night Story
Congregation, since late winter we have been livestreaming services from our sanctuary in response to the Covid-19.  We have a great tech team that has made this possible.  But even the greatest team can't always prevent glitches.  We see technical problems cropping up even for the most sophisticated cable shows on television.  When the cable news has its own technical difficulties, I sometimes joke with my Eileen that they need to call our own techies Michael Isaacs, Gary Peters, and Dan Case to get the show right and on the road again.
Actually, however, technical glitches are nothing new, particularly in church life together.  One of the most beautiful Christmas carols ever written was the result of a technical failure—in this case the breakdown of a church organ on Christmas Eve.
It all happened in Oberndorf, Austria in 1919.  One late Christian Eve afternoon a parish priest named Father Joseph Mohr was grieved to learn that the church organ had conked out due to poor heating in the sanctuary amid record-breaking cold.  With the musical prospects for his Christmas Eve service seemingly ruined because of the organ failure, Father Mohr decided that he had to go with mostly a cappella singing with a partial guitar accompaniment.  But what to sing?  There was no acapella music at hand.  It was too late to secure any.  Here, however, Father Mohr let inspiration and ingenuity lead him.  Retrieving from a drawer a Christmas poem he had previously written, Father Mohr dashed to the home of his music director, Franz Gruber, and pleading him to set the poem to some kind of music.  Almost miraculously, Franz Gruber rose the occasion.  The result was the carol tune to Silent Night.
When members of the church arrived that evening for their practice and their performance they certainly had a surprise!  Yet they too rose to the challenge.  They not only learned the carol on the spot but then performed it beautifully.  Those who attended the Christmas Eve service were understandably moved by both message and melody of this now-beloved and cherished Christmas carol.  The knowledge and popularity of this new carol spread and spread.
Within fifteen years it was being sung across Austria.  Another five years after that, Silent Night made it to Great Britain and America with faithfully translated words.  It is now sung around the globe.  The words to Silent Night obviously had special meaning to a parish church with a broken-down organ.  Yet it speaks to Christians in all places and times—especially in a time like our own where we not only appreciate the beauty of this carol message but can admire the ingenuity of its origins which, in its own ways, seems to have been divinely inspired.
Tonight as we finish our Christmas celebration let us join in singing the verses of Silent Night, recalling the "holy hush" that settled over Bethlehem on that first Christmas night as angels, shepherds and wise gathered in wonder and awe around Jesus' manger.  As we sing our carol tonight, may we contemplate with deepest reverence all that God has made possible through Jesus, "Lord at thy birth."                                -- Rev. Geoffrey G. Drutchas
---
- Silent Night –
Silent night, holy night, all is calm, all is bright,
round yon virgin mother and child,
holy infant so tender and mild,
sleep in heavenly peace, sleep in heavenly peace.
Silent night, holy night, shepherds quake at the sight,
glories stream from heaven afar,
heavenly hosts sing alleluia;
Christ, the Savior, is born! Christ, the Savior, is born!
Silent night, holy night, Son of God, love's pure light, radiant beams from thy holy face,
with the dawn of redeeming grace,
Jesus, Lord at, at thy birth, Jesus, Lord, at thy birth!
Silent night, holy night, wondrous star, lend thy light,
with the angels let us sing,
alleluia to our king;
Christ, the Savior, is born; Christ, the Savior is born.
---
FELLOWSHIP OF CONCERN: Joseph Smith, Mary Fairemouth, Lin Hogan, John Smith, Dan and Kathy Galeski, Morgan Schalm, James Nault, Larry Kurtsel,  Wayne Jones, Margo Charette, Gerri Lynn King, Oren Forsyth, Bob Barley, Arnold Knofske, Dave Kulhanek, Shirlen Powell, Darlene Babin, Ciera Mack, Kirk Blanchard, Ollie Hilliker, Carrie Hill, Sue Spears, Debbie Case, Dianne Sturgeon, George Koster, Bert Thompson, Kyle Hard, Helen St. Louis, Neil MacEachern, Judy Nieman, Sheryl Schwab, Kim Beyar, Richard Janztsen, Bruce Vernor, Marcie Bolen, Loretta Kurtsel, Dawn Sturgeon Anderson, Jeffrey and Maria MacZink, Bob Wright, Rick Thie, Mike Tank family.  Congratulations: 90th birthday on 12/17, Glen Koths; Condolences to Don Mack on the passing of his father Frank Woody and to the family of Shirley Rohr, who passed away last Saturday.  Her funeral service will be held on Tuesday, December 29, 1 p.m. at Querfeld Funeral Home, Dearborn with Pastor Drutchas officiating.
THANK YOU FOR WORSHPING WITH US THIS CHRISTMAS EVE whether at church or from home.  Our Facebook livestreamed service can be viewed at other times as well.  An audio version is also posted each week online. Printed copies of the Sunday order of service and sermon can be downloaded from the St. Paul Church web site.  This coming Sunday morning, December 27, our service will not be gathered on site but livestreamed only on Facebook at 10 a.m.  Please stay alert to emailed notice on when we will resume regular Sunday morning services in the sanctuary.
YOUR SUPPORTIVE CHRISTMAS GIFTS TO ST. PAUL CHURCH AND ITS MINISTRY are appreciated.  Your gifts can be deposited in the standing tithe box in the narthex or outdoors church steps, or returned to the church via mail or electronic giving.
CHRISTMAS FUND 'VETERANS OF THE CROSS' OFFERING for Retired UCC Clergy and Lay Persons will be received tonight and this coming Sunday.  This offering provides "Thank You" gift checks directly to individual retired UCC clergy and lay church employees who find themselves facing unforeseen financial needs.  Your generosity is a way of showing your support for these faithful servants of God.  If you receive your Tidings via U.S. Mail, an offering envelope was included in the December Tidings.  If you receive the Tidings by email, directions for giving "on-line" are part of this special offering article.  On behalf of the Stewardship of St. Paul, God Bless you, Merry Christmas, and Thank you.
REMEMBER THIS CHRISTMAS SEASSON THOSE PROVIDING EMERGENCY 'FRONTLINE' SERVICES: Tricia Nault, Rick Barnosky, Sam Martin, Chelsey Eisenga, Josh Eisenga, Michelle Mellin, Lexi Mellin, Brenda Murphy, Amber Ostrowski, Rebecca Ostrowski, Samantha Pedersen, Eric Poet, James Hubert, Debbie Lyles, Amy McGahey, Jarod MacZink, Natalie Mack, Kim Arndt, Jennifer Babin, Mike Erickson, Wendi Wioncek Ashby, Marcie Magnuson, Inez Kurtsel Ogonowski, Trudy Clark Schiller, Rachel Tank, Emily Wangbickler Baggett, Jillian Wangbickler, and Sarah Wangbickler, Rhonda Wioncek Berndt, Dana Wioncek Barlage.
---
POINSETTIA ROLL: IN HONOR AND REMEMBRANCE
Christmas Season 2020
St. Paul United Church of Christ, Taylor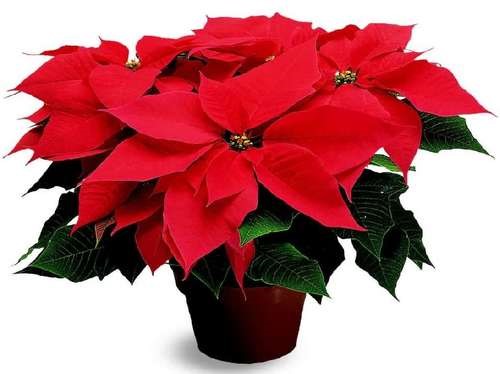 A Poinsettia Prayer…
O God, may the red leaf-blossoms of each poinsettia, placed in our chancel to honor and remember loved ones, recall for us no less preciously the points of the many-pointed star that shone so brightly over the Bethlehem manger of Jesus Christ, beckoning angels, shepherds, and wise-men kings alike to adore the Savior of the World.  We thank you also for the beauty of these red flowers that offer another glimpse of the beauty of God's creation shared with us as a gift.  Amen.
In this Christmas Season the following are remembered and honored with the poinsettias placed in the chancel of St. Paul United Church of Christ, for Christmas Season services:
In honor of Helen St. Louis' 90th birthday from Deborah & Daniel Case
In remembrance of Gaston St. Louis, Aaron St. Louis, Ethel St. Louis & Patricia Kimes from Charlie & Marjie Barnard
In remembrance of Stan & Marge Barnard & Shirley Barnard from Charlie & Marjie Barnard
In remembrance of Jim Pattenaude's birthday from his family
In remembrance of Gail L. Holland from James Fraser – 'I love you,' Jim
In remembrance of Viola V. Holland from James Fraser - 'God Bless you,' Jim
Arthur Wangbickler, husband & father, from Grace & Wanda Wangbickler
In remembrance of Dale Case from Deborah & Daniel Case
In remembrance of Royce & Annabelle Medley from Deborah & Daniel Case
In remembrance of Harold & Janet McNeely and Edward Davie from Michele McNeely
In remembrance of Justin Staffeld from Teri Staffeld
---