Easter Sunday - Livestreamed and Sanctuary Worship – April 4, 2021
St. Paul United Church of Christ, Taylor, Michigan

PRELUDE  "Jesus Lives and So Shall I," Organist, Sally Sigman
WELCOME TO FACEBOOK LIVESTREAMING
CALL TO WORSHIP
Pastor: Christ the Lord is risen!  He is risen indeed!
Congregation: Sing unto the Lord!  For he has done an excellent thing!
Pastor: Sing, O heavens and be joyful, O earth!  For the Lord has comforted his people.
Congregation: Thanks be to God!  He hath given us the victory. Alleluia!
OPENING PRAYER  Reverend Dr. Geoffrey Drutchas
ANTHEM  "Christ Arose!"  Tracy Hoffman, Music Director
PASSING OF THE PEACE / ANNOUNCEMENTS  Pastor Drutchas
CHIMES "O for a Thousand Tongues to Sing"
MORNING SCRIPTURE  Matthew 28:1-10; Colossians 3:1-2, 12-17
ANTHEM  "Christ the Lord Is Risen Today," Brenda Murphy and Tracy Hoffman
MESSAGE  "A Glad Day," Pastor Drutchas
ANTHEM  "He Lives," Tracy Hoffman and Pastor Drutchas
PRAYERS OF INVITATION, CONFESSSION & CONSECRATION FOR COMMUNION
  Almighty and most merciful Father, we have erred and strayed from your ways like lost sheep.    
  We have followed too much the devices and desires of our own hearts.  We have offended against
  your holy laws.  We have left undone those things which ought to be done, and we have done those  
  things which we ought not to have done.  But you, O Lord, are merciful.  Spare us, O God, as we
  confess our faults.  Restore us in our penitence according to your promises declared unto  
  humankind in Christ Jesus our Lord.  And grant, O most merciful God, for Jesus' sake, that we
  may hereafter live a godly, righteous, and sober life to the glory of your holy name.  Amen.    
AFFIRMATION OF UNITY IN CHRIST
  One bread, one body, one Lord of all; one cup of blessing which we bless.
  And we, thou many, throughout the earth, we are one body in this one Lord!

SACRAMENT OF COMMUNION Pastors Drutchas and Schalm
LORD'S PRAYER (debts, debtors) / DOXOLOGY
  Praise God from whom all blessings flow; praise him all creatures here below;
  Praise him above ye heavenly host; praise Father, Son, and Holy Ghost.  Amen.
BENEDICTION/ POSTLUDE  "Because He Lives"

AT THE CLOSE OF THIS MORNING'S SERVICE AS THE PROCESSION OF THE EASTER CROSS BEGINS, please remain seated until dismissed from your pew by an usher as a safety precaution for everyone's benefit.  Weather permitting, you are invited to join in gathering outdoors to together sing "O For A Thousand Tongues to Sing."  For mutual safety also, all are asked to remain masked and social distanced.
---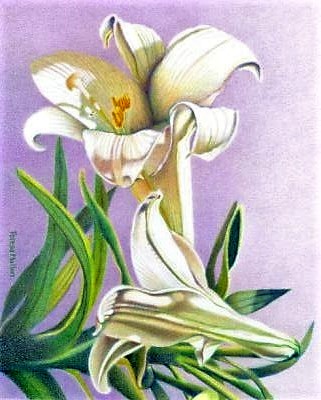 Easter Lily Roster 2021
St. Paul United Church of Christ, Taylor
In Honor & Loving Remembrance:
Mary Belles from Sheri Herkimer & Olivia Drapeau
Frances Dekarske from Louise Stanek
Henry Dekarske from Louise Stanek
Frank & Lenore Fuqua from their family
Frank & Lenore Fuqua from Sheri Herkimer & Olivia Drapeau
Fred & Mary Garrett from Sheri Herkimer & Olivia Drapeau
Norris Hagen & Gertrude Hagen from Steve & April Clark
Dwight Herkimer from Sheri Herkimer & Olivia Drapeau
Ralph Herkimer, Sr. from Sheri Herkimer & Olivia Drapeau
Ralph & Edna Herkimer from Sheri Herkimer & Olivia Drapeau
Gail Holland from Jim Fraser
Viola Holland from Jim Fraser
David E. Mrowka from his loving wife, Sue
Clayton & Barbara Opificius & Lois Keith from the Kenosians
My Husband, Frank, from Sharon Podpora
My Son, Jerry, from Sharon Podpora
Jordan Schalm from Sheri Herkimer & Olivia Drapeau
The Schonfeld Family from the Kenosian Family
Darlene Spencer, loving aunt & sister of Wanda & Grace Wangbickler
Gaston St. Louis from Helen St. Louis
Wally Stanek from Louise Stanek
Edwin E. and Betty J. Steinhauer from daughters, Sue & Diane
Arthur Wangbickler, loving husband & father of Grace & Wanda Wangbickler

---
MORNING TIDE ANNOUNCEMENTS
St. Paul United Church of Christ, Taylor – April 4, 2021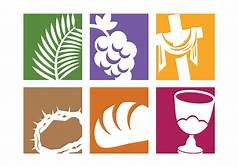 THANK YOU FOR WORSHPING WITH US onsite or from home via Facebook.  Our livestreamed service can be viewed at later times on Facebook.
OUR EASTER SERVICE AT 10 A.M. offers open communion for church members and friends.  At the close  of the service the lily-adorned Easter Cross will be carried outside and set in place in front of the church as the congregation joins in a single hymn, "O For a Thousand Tongues." All are asked to remain masked and socially distanced on the front lawn.
OUR TWO NEWLY-CONFIRMED IN FAITH MEMBERS ETHAN HARD AND ANTHONY STATEN receive their first communion Easter morning.  Please remember them in your prayers.
HOLY WEEK WAS OBSERVED TONIGHT at St. Paul Church with a Maundy Thursday Tenebrae Service in the sanctuary and a noontime Good Friday "Seven Last Words' Service.  Both Facebook livestreamed services have also been posted on the St. Paul Church web site for viewing at your convenience.    
OUR SIXTH AND FINAL LENTEN FISH SUPPER was hosted on Good Friday, April 2.  250-260 suppers were served to drive-thu customers each time.  A big thank you to all who volunteered to help host the fish suppers and church members and friends who patronized it.   
IT'S CRUNCH TIME FOR THE LENTEN HAPPINESS CHALLENGE! Our Youth Fellowship & the Young Adult Ministry groups has finished up with their Challenge goals, seeking to alter the joy level of a hundred people this Lenten season.  But as Lent ends and the Easter season begins let kindness abound with all of us as we continue to share the love of the risen Christ with everyone around us. 
OUR SUNDAY SCHOOL EASTER EGG HUNT AND PARTY will be held today!  All children attending Sunday School on Easter morning are able to join in but parents have been asked to pre-register them by contacting Pastor Cheryl Schalm.  All COVID protocols will be followed to ensure everyone's safety and well-being.
OUR ST. PAUL RED CROSS BLOOD DRIVE is set for Tuesday, April 27, 1-6:45 p.m. in Fellowship Hall.  Give the gift of life Register at http://www.redcrossblood.org/give.html.find-drive.
FELLOWSHIP OF CONCERN: Linda Tank, Ollie Hilliker, Teri Staffeld, Pat Britt, Marguerite Dolan, Barbara Schultz, John Caufield, Shirley Gratrix, Bob Robinson, Sheryl Schwab, Clifford Board, Don Mack, Gary Peters, Judy Nieman, Joe Smith,  Bob Smarr, Jena Mellin, Glen Sigman, Dave Lange, Gerri Lyn King, Tyler Staten, Wayne Jones, Lil Roscoe, John Smith, Rosemarie Laslo, Eleanor Rossi, Neil MacEachern, Margo Charette, Maria MacZink, Christie Smart, Shirley Havenstein, Janice Schuman, Bob Barley, Kyle Hard, Bill McGahey, Wayne Jones, Oren Forsyth, Carrie Hill, Sue Spears, Bert Thompson,  Loretta Kurtsel, Roger St. Louis, Bob Wright,  Michael DePugh.
Condolences: Marjie Barnard on the passing of her brother, Roger St. Louis.

---