Fourth Sunday of Easter - Livestreamed and Sanctuary Worship
St. Paul United Church of Christ, Taylor, Michigan
April 25, 2021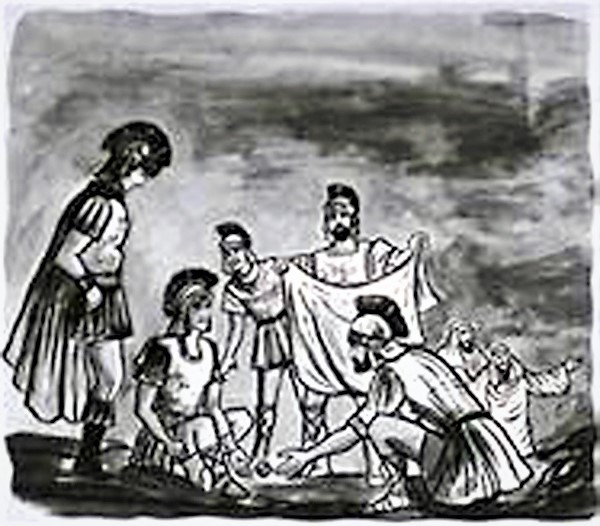 PRELUDE  "Rise Up, O Saints of God," Organist, Sally Sigman
WELCOME TO FACEBOOK LIVESTREAMING
CALL TO WORSHIP / PASSING OF THE PEACE
Pastor: The peace of Christ be with you.  Congregation: And also with you!
OPENING PRAYER / TRIPLE AMEN
ANNOUNCEMENTS
ANTHEM "I Will Go Wherever God Calls," Tracy Hoffman, Music Director
MORNING SCRIPTURE  Psalm 22:15-20; Acts 1:15-26
CHIMES  "His Eye is on the Sparrow"
MESSAGE  "Our Sure Bet," Pastor Drutchas
MORNING PRAYER / LORD'S PRAYER (debts, debtors)
CLOSING ANTHEM  "My Hope is Built," Tracy Hoffman
BENEDICTION / POSTLUDE "Rejoice in God's Saints"
- My Hope is Built -
My hope is built on nothing less than Jesus' blood and righteousness,
I dare not trust the sweetest frame, but wholly lean on Jesus' name!
Refrain: On Christ the solid rock I stand, all other ground is sinking sand; all other ground is sinking sand.
When darkness veils his lovely face, I rest upon his unchanging grace.
In every high and stormy gale, my anchor holds within the veil!  R.
 His oath, his covenant, his blood, support me in the whelming flood.
When all around my soul gives way, he then is all my hope and stay!  R.
When he shall come with trumpet sound, O may I then in him be found!
Dressed in his righteousness alone, faultless to stand before the throne! R.
---
ST. PAUL MORNING TIDE ANNOUNCEMENTS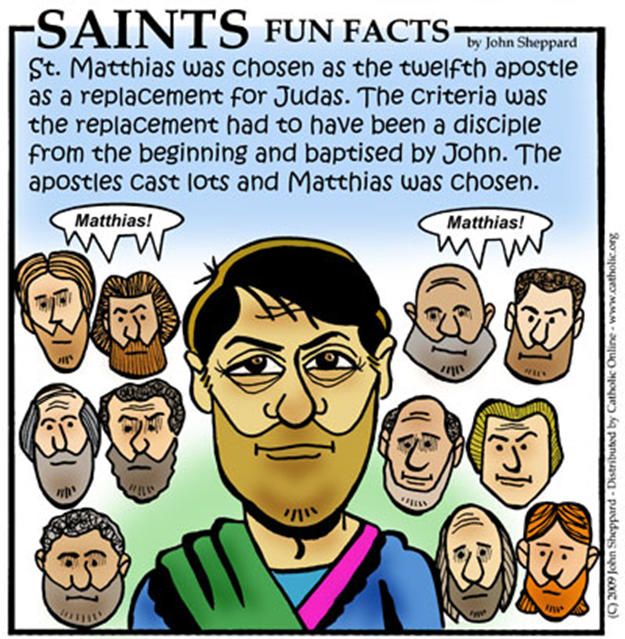 THANK YOU FOR WORSHPING WITH US onsite or from home via Facebook  livestreamed at 10 a.m. every Sunday morning.  Also, services are later posted on the St. Paul church web site.  Look for them under the "Sermons, Bulletins, and Audio Services."  As we finish worship, please wait for the ushers to dismiss you from your pew
AS MICHIGAN CONFRONTS ANOTHER COVID-19 SURGE, ESPECIALLY IMPACTING YOUNG PEOPLE NOT YET VACCINATED, our St. Paul congregation maintains safety protocols of masking, social distancing, and other sensible precautions for all activities.  Although we look forward to a time together when these precautions won't be necessary, your cooperation and spirit of goodwill for everyone's safety and well-being are appreciated—a reflection of our commitment as Christian men and women to care for each other and to be good stewards of our health--as God calls us to be every day for the sake of ourselves, our families, and our neighbors!
OUR SUNDAY SCHOOL CHILDREN CONTINUE TO 'WALK IN THE SHOES OF JESUS,' sharing in games, live drama, and hands-on activities that recall how Jesus calmed a storm and can calm our life storms too. This week's lesson will be posted to the Christian Education blog.  Additionally, all children who have not already started to make their Mother's Day gifts for their mothers will do so this Sunday.
 YOUNG ADULT BIBLE STUDY CONTINUES MEETING WEEKLY at Pastor Schalm's home, Wednesdays, 7 p.m.  All post-High School young adults are welcomed and encouraged to join. The group will continue to study 1 Chronicles and the Prayer of Jabez.
TUESDAY MORNING BIBLE STUDY meets telephonically at 10:30-12 noon weekly.  To share the call and the study please speak with Pastor Geoff Drutchas (313-291-1221).
YOUTH FELLOWSHIP MEMBERS WILL JOIN FOR AN APRIL 25th 'BIKE AND BREATHE' OUTING, starting with 12 noon lunch at Pastor Schalm's home.  Youth will then bike to Willow Metro Park.  It's a BYOB—'Bring your own bike'—but bike loans are available.  Please confirm your participation with Pastor Schalm by 11 a.m.
OUR ANNUAL YOUTH FLOWER SPRING SALE IS TAKING ORDERS—forms available online or from an usher. All flowers from Block's greenhouses must be ordered no later than today for next Sunday's May 2nd pick-up following the worship service.  Youth are needed to carry flowers to members' cars--contact Pastor Schalm to volunteer.
OUR ST. PAUL RED CROSS BLOOD DRIVE is set for Tuesday, April 27, 1-6:45 p.m. in Fellowship Hall.  Register at http://www.redcrossblood.org/give.html.find-drive.  For more information or sign-up assistance contact our parish nurse Kathy Williams.
FELLOWSHIP OF CONCERN: Wayne Jones, Brenda Tank, Jerry Rossi, Shannon Block, Arnold Knofske, Judy Nieman, Bonnie Batchelder, Ollie Hilliker, Teri Staffeld, the DeAnna and Chris Frazier family, the Mary and Kyle Hard family,  Pat Britt, Marguerite Dolan, John Caufield, Shirley Gratrix, Bob Robinson, Sheryl Schwab, Clifford Board, Don Mack, Gary Peters, Joe Smith,  Bob Smarr, Olivia Drapeau, Glen Sigman, Dave Lange, Tyler Staten, Lil Roscoe, John Smith, Eleanor Rossi, Neil MacEachern, Carol Wioncek,  Linda Tank,  Maria MacZink, Christie Smart, Janice Schuman, Bob Barley, Bill McGahey, Oren Forsyth, Carrie Hill, Sue Spears, Bert Thompson,  Loretta Kurtsel, Bob Wright,  Michael DePugh.
---