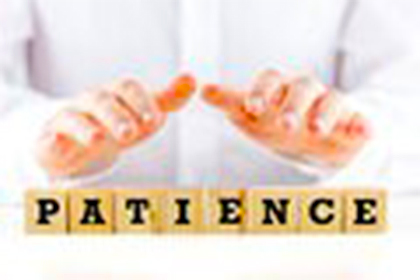 "Be still before the Lord and wait patiently for him; fret not yourself over the one who prospers in his way, over the man who carries out evil devices! Refrain from anger, and forsake wrath! Fret not yourself; it tends only to evil. For the evildoers shall be cut off, but those who wait for the Lord shall inherit the land." ~Psalm 37:7-9
Greetings!
I hope you and your family have had a great week and that you are staying healthy and well.  This week in Sunday School we will be talking about the Fruit of the Spirit, PATIENCE.  For certain, during these times of unrest and uncertainties we could all use a heavy dose of patience.
May the Spirit fill you and yours with the fruits of His Spirit as we grow together in His Word and walk together in His Way.
Peace, Blessings and Love,
Pastor Schalm
---
SUNDAY SCHOOL LESSON
Patience Bible Lesson for Children (Fruit of the Spirit)
This is the fourth Bible lesson in our series based on the Fruit of the Spirit in Galatians 5. Each particular lesson plan explains a specific character quality that God creates in us through his Spirit. These lessons are designed to accompany the printable Fruit of the Spirit coloring book from our website.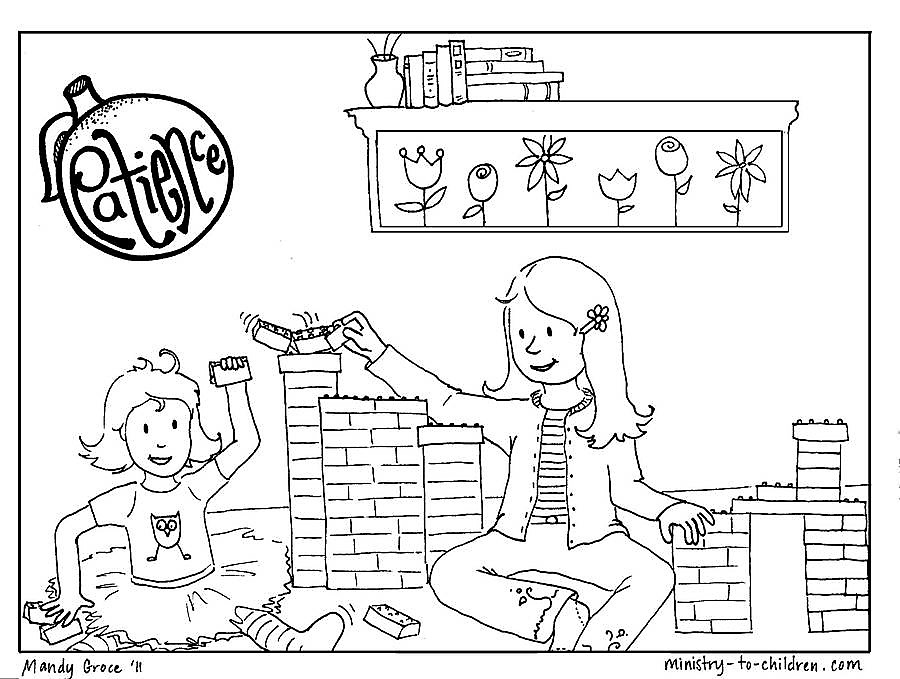 Kindle Curiosity (5 minutes)
Have oranges to pass out to the class (or whatever fruit you would like, or another type of snack. You can shape this idea to fit your class). Slowly, slowly begin to pass out the oranges. Take your time! Lots of time! When you notice them becoming impatient,
ASK: Can anyone tell me what patience is? (Allow time for response and different ideas.) The dictionary tells us patience is the bearing of pain, misfortune, or annoyance without anger, irritation, or complaint. Bearing is like holding something very heavy. When you are going through something difficult, it can feel like you are carrying something very heavy everywhere you go. So patience is going through something very hard, or just something very annoying, without getting angry or complaining.
ASK: What is the opposite of patience? (Impatience!) Did it make you irritated when I was taking so much time to pass out the oranges to you? What are some things you go through each day that make you impatient? (Write their thoughts on the board.)
God Revealed (15 minutes)
Begin by reading together Galatians 5:22-23.
SAY: The Bible tells us in this passage that patience is a fruit of the Spirit. If we are saved, the Holy Spirit is living inside of us, and we can be patient people. This does not mean that we will be patient all the time! But as we come to know God more and more, we change! Patience becomes part of the kind of person we are. With the Spirit living inside of us, He gives the power to be patient!
Ask: In order to know all about patience, what do we need to do? (Look in the Bible!) God's Word is our ultimate source of truth!
READ NOAH AND THE ARK / Talk about the patience Noah and his family had while on the ark.  It must have been miserable at times being locked up on the ark with all those smelly animals.  Imagine not being able to go out and play or to run around.  It must have taken a lot of patience for them to wait on God to fulfill His promise. But they waited and they did what God told them to do and then God did what He said He would do.  The flood lifted and they were able to leave the ark and enter a cleansed world free (at the time) of evil.  God then sent a rainbow as a promise never to flood the earth again.
SAY: There are four different parts of patience we are going to read about today. ASK: What do we learn about patience based on these verses? (Discuss each verse individually. Use the paragraph below as a guide, but let them give their thoughts on each verse.)
Proverbs 19:11 reminds us that a wise person is patient. When someone wrongs them, they patiently forgive that person. Also, it is really tough to be patient sometimes, but Colossians 1:11 tells us that God's glorious power gives us strength to be patient. Not only does God give us strength to be patient, but He also shows us how to be patient. Second Peter 3:15 explains that Jesus is patiently waiting to come back to earth so that all people will have a chance to know Him and be saved (in context). So, God is patient in a general way with all people, but also in a very specific way with each of us. In I Timothy 1:16 Paul says that he was shown mercy so that God's perfect patience would be put on display. Paul, like all of us, did not deserve to be saved. He had offended God badly over and over again, but God was patient with him and still saved him.
Personal Pursuit (10 minutes)
SAY: Each day we will face situations that test our patience. These can be small things, like someone taking their time when you are in a hurry or very big things, like waiting on God to heal a family member. As we learn to be patient in the small things, God will prepare us to go through the bigger things.
DRAW OR WRITE IN JOURNALS about a time when you had to be patient.
Activity: MARSHMALLOW RAINBOWS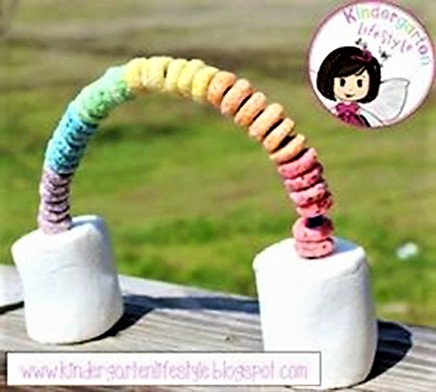 ADD PATIENCE FRUIT TO CHARACTER TREE/ Say: When we are struggling to be patient with another person, we should remember God's patience toward us. As sinners, we have offended God. The Bible says that we have even hated Him. So, God had every right to be angry with us, but instead He showed just how awesome His patience is by saving us! If someone hurts you and you really just want to explode back at them, think of all the things you have done against God. Think of how He could have punished you, but instead in His patience poured out His mercy and love. This is not just when we are saved either. Every day we still wrong God and He still is patient with us. So, may that truth sink deep into our hearts and motivate us to be patient with others!
PRAY: Spend time in prayer together. Remember the specific situations your children are going through. Invite them to share their needs and praises. Praise God for the fruit of the Holy Spirit, the patience we are able to have because He lives within us.
---