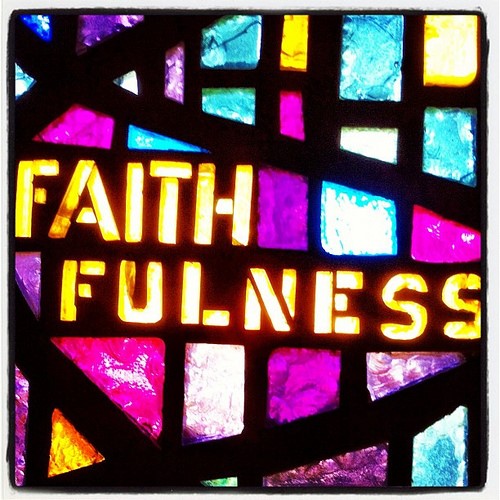 "Therefore, among God's churches we boast about your perseverance and faith in
all the persecutions and trials you are enduring." (2 Thessalonians 1:4
Greetings!
I hope you and the family are adjusting well to the new three week state mandates. Ironically, this week's lesson is on faithfulness.  To be "faithful" means to be reliable or trustworthy. For the Christian, our faithfulness is specifically to the Savior who redeemed us. Christian faithfulness is continued and consistent submission and obedience to the same Spirit who provides the ability for us to be faithful – regardless of current circumstances or situations.
I hope your child/ren will join us for the Zoom at noon Sunday School lesson.  If they are unable to do so, today's lesson is provided below.  If you should have any questions please do not hesitate to contact me.
May the Spirit fill you and yours with the fruits of His Spirit as we grow together in His Word and walk together in His Ways.
Peace, Blessings and Love,
Pastor Schalm
---
The Fruit of the Spirit is FAITHFULNESS Kids
Activities
Looking for ways to point your kids to Jesus? The Fruit of the Spirit is FAITHFULNESS Kids Activities pack is full of simple ideas to teach kids what faithfulness is in an engaging way. This hands on study of Galatians 5:22-23 is aimed to help your family connect, play, learn, and grow in God's Word together.
Have you ever stopped to think about how incredible it is that the sun rises each and every day? It's something that I often take for granted. God has promised us that, "While the earth remains, seedtime and harvest, cold and heat, summer and winter, day and night, shall not cease." [Genesis 8:22, ESV] What a magnificent promise and just a glimmer of His faithfulness to His children. This week is all about how God will never stop loving us or break His promises. What hope we have in that!
---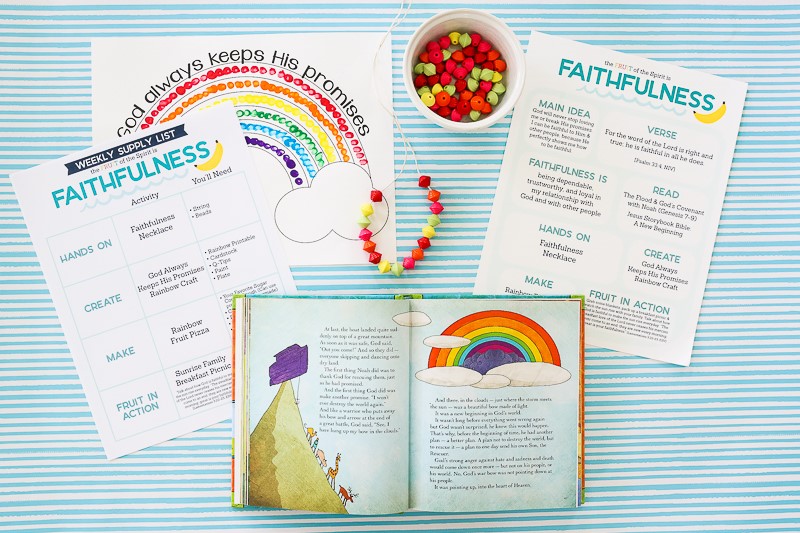 Faithfulness is being dependable, trustworthy, and loyal in our relationship with God and other people. I am so thankful that God models perfect faithfulness to us in every season of our lives.
For the word of the Lord is right and true; he is faithful in all he does. [Psalm 33:4, NIV]
God is faithful in word and action. He will never stop loving us or break His promises. We can be faithful to Him and other people because He perfectly shows us how! I think it's incredible that He doesn't leave us on our own. He wants to walk with us and cultivate faithfulness in our hearts, thoughts, and actions.
READ THE STORY OF NOAH'S ARK – Genesis 7-9
---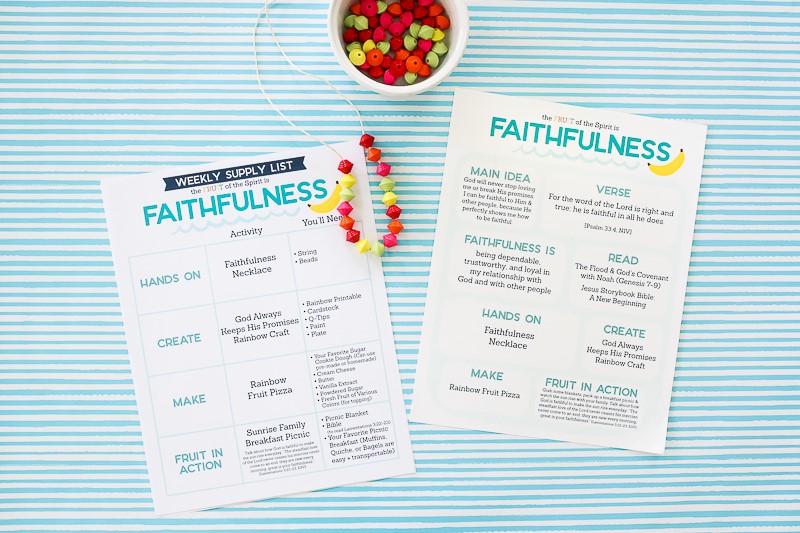 Here's the Supplies You'll Need:
This post includes affiliate links for your convenience. I only share things that I truly love and think you will too. Clicking these links to purchase will help support my blog so I can keep creating fun things to share with you. You will never pay more by using an affiliate link. Click here to read my full disclosure policy.
Hands on: Faithfulness Necklace
Create: God Always Keeps His Promises Rainbow Craft

Rainbow Printable (FREE download below)
Cardstock
Q-Tips
Paint
Plate

Make: Rainbow Fruit Pizza

Your Favorite Sugar Cookie Dough (Can use pre-made or homemade—this is our favorite recipe)
Cream Cheese
Butter
Vanilla Extract
Powdered Sugar
Fresh Fruit of Various Colors (for topping)

The Jesus Storybook Bible (Optional, but the Fruit of the Spirit is Faithfulness pack includes the story suggestion)
---
The Fruit of the Spirit is Faithfulness Activity Instructions
Hands On: Faithfulness Necklace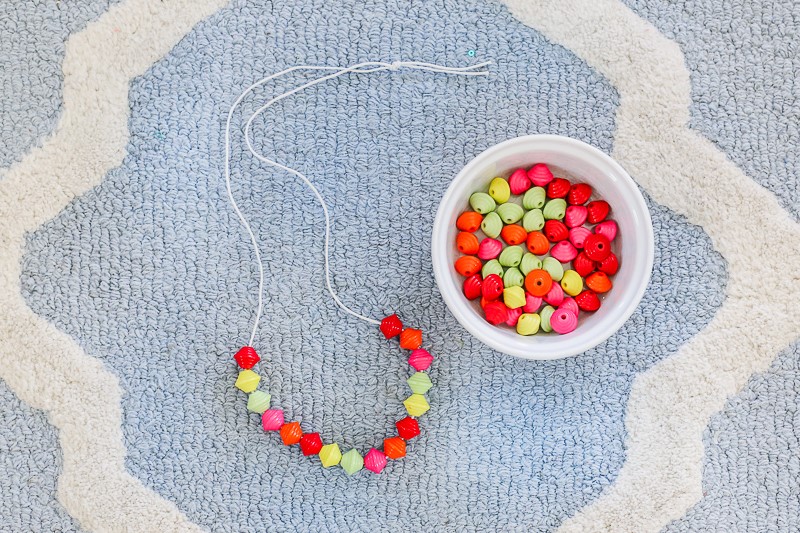 Supplies: String, Beads
Instructions:
Read Proverbs 3:3 together. "Let love and faithfulness never leave you; bind them around your neck, write them on the tablet of your heart."
Invite your kids to make a necklace of faithfulness with you. With each bead that is strung you can talk about a time that God has been faithful to your family. This is also a great time to talk about what faithfulness is, examples of God's faithfulness in the Bible, and why it's so important to be faithful in our relationship with God and other people.
---
Create: God Always Keeps His Promises Rainbow Craft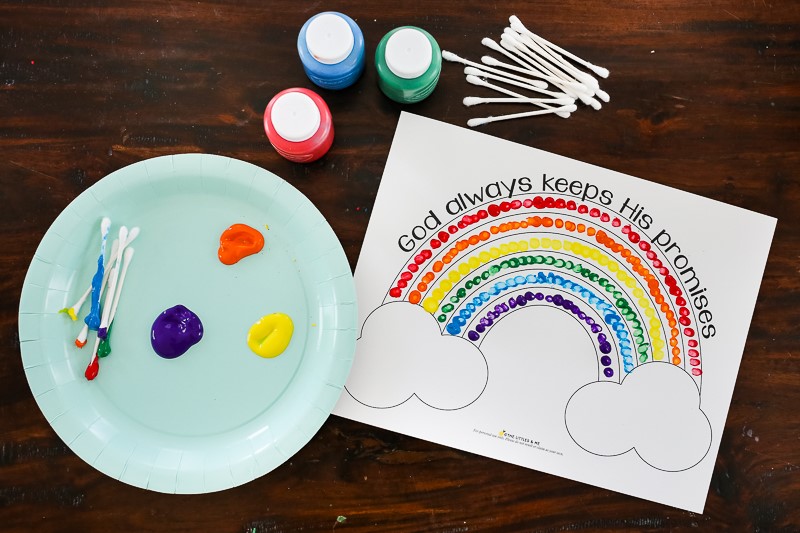 Supplies: Rainbow Printable, Cardstock, Q-Tips, Plate, Paint
Instructions:
Print out the God Always Keeps His Promises Rainbow PDF (FREE download below) on to cardstock. http://thelittlesandme.com/wp-content/uploads/2018/07/camplittlesandme_FAITHFULNESS.pdf
Squeeze paint onto a plate.
Use Q-Tips to dot the paint onto the rainbow.
Dry completely before hanging up.
---
Make: Rainbow Fruit Pizza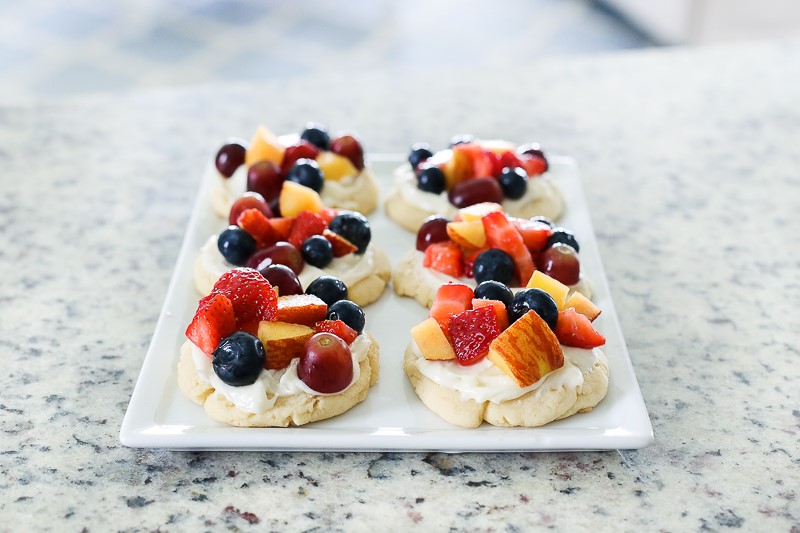 Supplies: Your favorite sugar cookie dough (can use pre-made or homemade—this is our favorite recipe), 8 oz. Cream Cheese, 5 TBSP Butter, 1 TSP Vanilla Extract, 2 Cups Powdered Sugar, Fresh Fruit (of various colors)
Instructions:
Form your sugar cookie dough into balls and follow the instructions on your recipe for baking time & temperature.
Allow the cookies to cool completely before frosting.
To make the frosting, cream the butter and then add the cream cheese and mix until smooth. Add powdered sugar and vanilla and mix until fully combined.
Frost cookies with cream cheese frosting and top with fruit.
---
As you count the ways that God has been faithful to your family I pray that you will have a new sense of awe and wonder of our awesome Father. That our lives may echo His faithfulness to the world around us and that our lips would declare the powerful truth that, "The steadfast love of the Lord never ceases his mercies never come to an end, they are new every morning; great is your faithfulness." [Lamentations 3:22-23, ESV]
CLOSE IN PRAYER
---