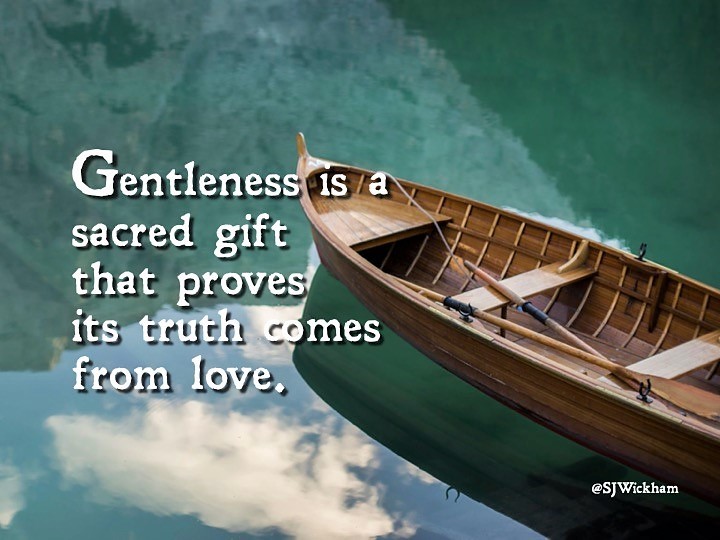 And let us not grow weary of doing good, for in due season we will reap, if we do not give up.
~ Galatians 6:9
Greetings!
I hope you and your family are doing well as we work together to keep this resurgence of the Covid 19 virus from spreading further.  Despite having to wear mask and social distance, it is a blessing to be able to get out and meet in small groups.  While it may not be ideal or what we are accustomed to, giving a little so that we can maintain a little is better than being locked down.  Let's work together to keep one another healthy.  It's simply the Christian thing to do.
Let us remember that while Covid 19 safety measures are temporary, God's love is eternal.  Let us do our part to create lasting "good" memories during this "not-so-good" time by showing kindness and being gentle with one another.
Following is this morning's Sunday School curriculum.  If you have any questions or if you need any supplies please contact Pastor Schalm.
Peace, Blessings and Love,
Pastor Schalm
---
SUNDAY SCHOOL LESSON
The Fruit of the Spirit is GENTLENESS
Intro: Hands On: Ball Object Lesson
Supplies: Balls, Large Bucket (for the balloons)
Instructions:
Hand each child two balls. Place a bucket away from where they are standing. Ask them to try to get the ball in the bucket by tossing it in as hard as they can. After they've thrown the 1st ball hand them a 2nd one and tell them that this time they should try to get the ball in the bucket without by gently placing it in the bucket.
Just like the ball that we weren't careful with, when we are harsh or careless with our words we can really hurt other people & make them burst. But when we are gentle with our words and actions it shows that we care about others and want to treat them in a kind and loving way.
Ask the children to give examples of how they can be gentle with others.
Have children write GENTLENESS and their NAME on the pineapple and tape to tree.
What comes to mind when you think of gentleness? For me it's telling a child to be gentle when they are around a baby, toddler, or puppy. While gentleness definitely means using soft touches it also goes much deeper than that. Gentleness means being loving, tender, calm, & humble in the things we say and do.

STORY: JESUS THE SHEPHERD
Ask Questions relative to the story.  How was Jesus gentle with the people?  Did He show hatred or love?  Did He use gentle or harsh words?  Was He kind or mean?
MAKE SURE TO STATE that as Christians, as God's children, we are to behave like Jesus did.
BIBLE VERSE:
A gentle answer turns away wrath, but a harsh word stirs up anger. [Proverbs 15:1, NIV]
Go over Bible verse with the children.
---
CRAFT: Gentle Word Jar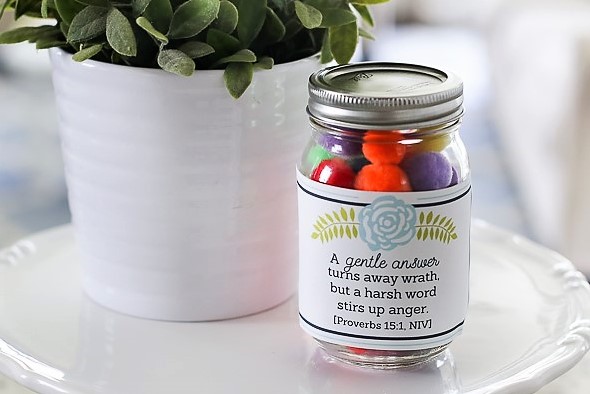 Supplies: Mason Jar or Plastic Jar/Container, Craft Pom Poms (or Cotton Balls, Gentle Answer Printable, Cardstock, Glue, Scissors, Rocks, Baking Sheet
Instructions:
Print out the Gentle Answer Printable, cut around the tag with scissors and glue to the container.
First let's talk about the difference between harsh and gentle words. Pull out a baking sheet and invite your kids to drop the rocks (harsh words) on the baking tray and then have them drop the pom poms (gentle words) on the baking tray. Ask them what type of words they like to be spoken to them—harsh or gentle?
Show your kids the gentle words jar. Tell them that over the next week it's their mission to fill up the jar with gentle words and actions (aka pom poms). Every time someone in your family shows gentleness in the things they say or do put a pom pom in the jar. Watch your jar fill up over the week!
Color Gentleness Sheet in Book
---

JOURNAL about Goodness (last week) and gentleness
Draw or write ways you can show goodness and gentleness

CLOSE IN PRAYER
---