GREETING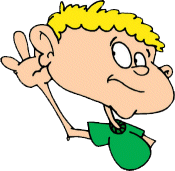 "My sheep hear my voice, and I know them, and they follow me. I give them eternal life, and they will never perish, and no one will snatch them out of my hand."
John 10:27-28
Greetings!
As we usher in the month of May, I hope your family is doing well.    While the month may not consist of all that we anticipated and expected, the sun still shines and the flowers are still blooming.  Thus, we can see God's work on display and trust that His hands are working on our behalf.  God continues to speak to all of His children.  May you hear His voice this week, answer His call, and enjoy a walk with Him.  Take some time to be captivated by all the beauty that surrounds you as you walk with God.
I miss you and look forward to the day when we will all be together again.
Peace, Blessings and Love,
Pastor Schalm
---
THE STORY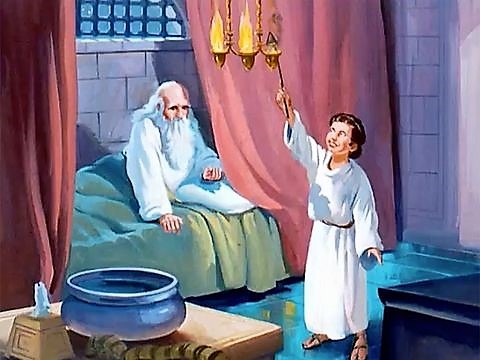 The Little Boy Who Listened
~ Glenys Nellist
Candles flickered in the dark rooms.  Shadows danced on the walls of the temple where little Samuel lived.  It had been a very busy day for him.  Samuel had brushed the big wooden floors, cleaned the candlesticks, and polished the plates.  Now he was tired and ready for bed.  Samuel crawled onto his little mat and pulled his blanket over his head.  Suddenly, he heard someone calling his name, "Samuel, Samuel."
Samuel jumped up and ran to Eli's room.  What did Eli, the old priest, want at this time of night?  But guess what?  Eli had not called Samuel at all.  Eli was lying down, almost asleep.
"Go back to bed, Samuel," Eli yawned sleepily.  "I did not call you."
So Samuel crawled back into his bed.  No sooner had his head touched the pillow than he heard that voice a second time.  "Samuel, Samuel."
Just like before, Samuel ran to Eli's room, but Eli's reply was the same.
Go back to bed, Samuel, I did not call you."
So Samuel crawled back into his bed again.
"Samuel, Samuel." The voice came again.  This time, little Samuel threw off his blanket, raced into Eli's room, and shook Eli by the shoulder.
"You must be calling me, Eli.  What do you want?"  The old priest sat up in bed.  He thought for a moment and then looked at the young boy.
"I think God is calling you," he said.  "If he calls your name again, be sure to tell him you are listening."
And so, an excited Samuel went back to his room and waited.  Did God really know his name?  He was just a little boy.
Would God call his name again? And into that quiet night came God's voice, softly calling, "Samuel, Samuel."
Samuel immediately sat up in bed and answered, "Hello, God, I am listening,"
How happy God was to know that Samuel was a good listener.  Now God knew that he could speak to Samuel every day, and every day, Samuel would be listening.
What a wonderful night for Samuel!  God knew his name.  As the candles flickered and the shadows danced, a happy little Samuel closed his eyes and finally fell asleep.
God's Wonderful Words to You
I will send for you by name.  You belong to me. ~ Isaiah 43:11
---
MESSAGE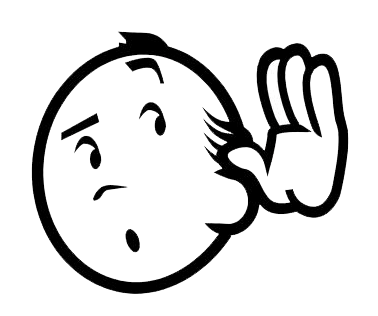 At the beginning of the school year, most teachers make a name tag for each student in the class. The teacher does that to help the students in the class learn one another's names.
 1.) Your name is very important to you, isn't it?
I have heard it said that the sweetest sound to anyone is the sound of their own name.
 2.) Doesn't it make you feel good when someone remembers your name?
 3.) Do you think God knows your name?  I am sure he does. Names are very important to God.
Some people think that God only calls grown-ups. That is why I like the story of Samuel. Samuel was just a young boy when God called him.
 4.)  Do you think that God calls you? How?
Through His word, the Bible, through parents, through nature, ect.
 5.)  Why do you think God wants us to listen to Him?
He wants us to obey Him so that we can stay free of bad things. He wants us to enjoy His creation and to share His love with others.  We need to listen to His instruction so that we know how to do that.
God knows your name just as he knew the name of Samuel and God still calls boys and girls today saying, "Come, follow me." So, listen for God's call and answer just as Samuel did, "Here I am!"
---
LOVE LETTER FROM GOD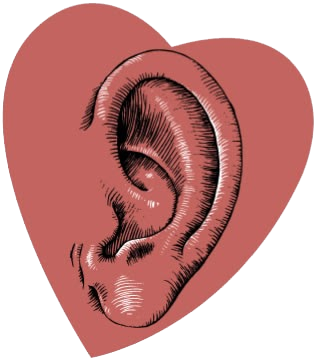 Dear ___________________,
Can you believe that I know your name too, just like I knew Samuel's name?  Can you believe you are special to me too, just like Samuel was?  It's true.  So it's very important that you listen for me calling your name.  You might not hear it out loud, like Samuel did, but one day you might hear me calling your name inside your heart.  So keep listening for me calling – I know your name, you are mine.
Love, God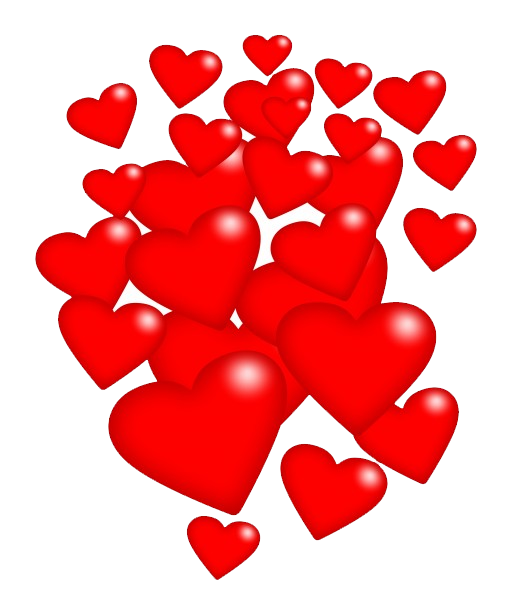 ---
ACTIVITY 
Lend an End
Supplies: White construction paper or printer paper (any white paper), pen, pencil, markers or crayons.
Purpose: To enhance understanding and meaning of story.
How To – Have the children take the paper and write on the top of it: When I Listen to God He will Help Me.
Then have them identify the ways in which He will help them.  They can decorate it then anyway they would like.
Send me pictures so I can share them next week.
EXAMPLE:
WHEN I LISTEN TO GOD HE WILL HELP ME…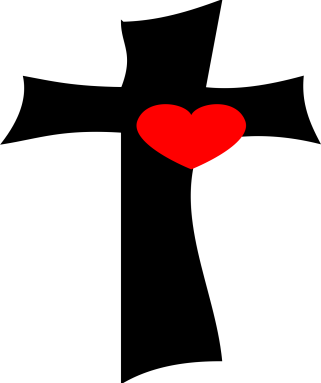 MAKE GOOD CHOICES          BE KIND AND NICE
DO THOUGHTFUL THINGS    LOVE OTHERS
SAY NO TO TEMPTATION    OBEY MY PARENTS
DO GOOD THINGS                  SHARE
---
WEEK'S CHALLENGE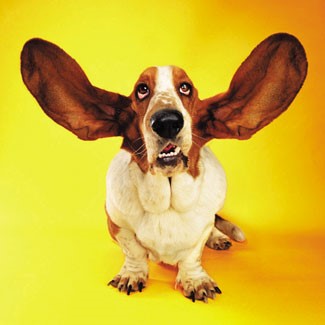 1.)  DO YOU HEAR THAT?  Go outside for a walk and listen to all the sounds you hear.  When you get home write down all the sounds you heard that came from things that God created.
 2.)  SOUND PRAYER Write a prayer thanking God for all the things you heard and then say the prayer out loud making the sounds as you thank Him for them (birds, dogs, wind, people, etc.)
 3.)  ADOPT A GRANDPARENT. Write a letter, or color a picture to one of our elderly church members twice a month.  That's all you have to do to brighten someone's day.  Have mom or dad email, call or text me for a name and address.
 4.)  MAKE POSTERS! Make a poster for our five seniors who are graduating from High School without a formal graduation ceremony.  Send me a picture and we will put together a special video.
We can all do something to lighten the load of others during this time.  Be creative and share your ideas!
Pastor Schalm (734) 255-0935  / cschalm@stpaulucctaylor.org
---
CLOSING PRAYER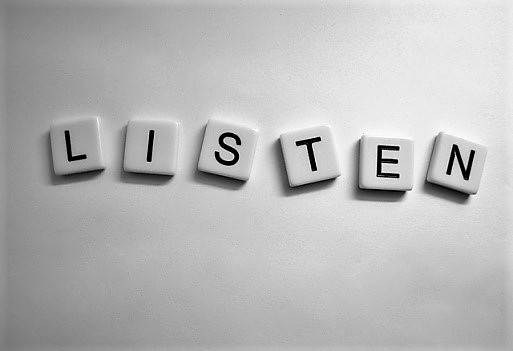 Dear Heavenly Father,
Today we are listening for your call. Perhaps you have something special for us to do. When you call, we will answer, "Here I am." Amen.
---