GREETING

And let us not grow weary of doing good, for in due season we will reap, if we do not give up. ~ Galatians 6:9
Greetings!
I hope you and your family are doing well as we work together to keep a resurgence of the Covid 19 virus from happening.  Despite having to social distance, it is a blessing to be able to get outdoors to enjoy some fresh air and outside play.
While Covid 19 safety measures are temporary, God's love is eternal.  Let us do our part to create lasting "good" memories during this "not-so-good" time by showing kindness and love to one another.
I miss you and look forward to the day when we will all be together again.
Peace, Blessings and Love,
Pastor Schalm
---
THE STORY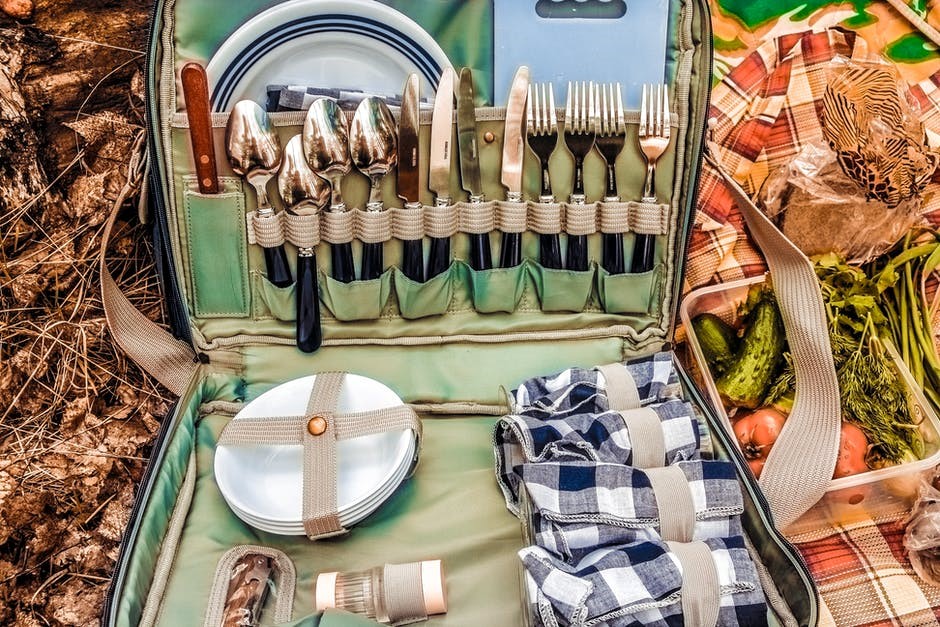 The Super-Duper Picnic
Nathan was so excited!  He ran along the street with his little picnic basket swinging on his arm.  He was going to see Jesus today, and he had a yummy lunch to take with him.  Nathan checked his basket.  Hiding underneath his picnic blanket were one, two, three, four, five little loaves of bread and two fresh fish.  His dad had caught those fish in Lake Galilee that very morning.  His picnic was going to taste so good.
Soon, Nathan reached the hillside where Jesus was going to teach everyone.  There were a lot of people already there; Grandmas and grandpas, moms and dads, brothers and sisters, aunts and uncles, nieces and nephews.  It seemed like every family in the world was there waiting for Jesus.  When he spoke, everyone stopped talking and started listening.  Even the birds stopped singing so that they could listen.  All day long, Nathan sat with the crowd and listened to Jesus.  But at the end of the day, everyone started to get hungry.  No one had brought any food.  No one except Nathan!
"Is there anyone here with a picnic to share?" Jesus asked.
"Well, I could share my five small loaves of bread and two fresh fish," Nathan said.  "But I don't think there's enough for everyone."
Jesus gave Nathan a big, wonderful smile that said, "I am pleased with you."
Then, the most amazing thing, happened.  Jesus took that bread and fish, said thank you to God, and as he passed it around, more and more bread and fish appeared.  Every single family on that hillside had some of Nathan's picnic.  Every grandma and grandpa, every mom and dad, every sister and brother, every aunt and uncle, every niece and nephew.  Everyone had enough to eat.  It was a miracle!
As Nathan ran home with his empty basket, he was so glad he had shared his lunch.  Just think, Jesus had taken Nathan's five little loaves and his two fresh fish and turned them into a super-duper picnic.  It had been a meal that Nathan would never, ever forget!
~ Glenys Nellist
God's Wonderful Words to You
I am pleased with you. ~Exodus 33:17
---
MESSAGE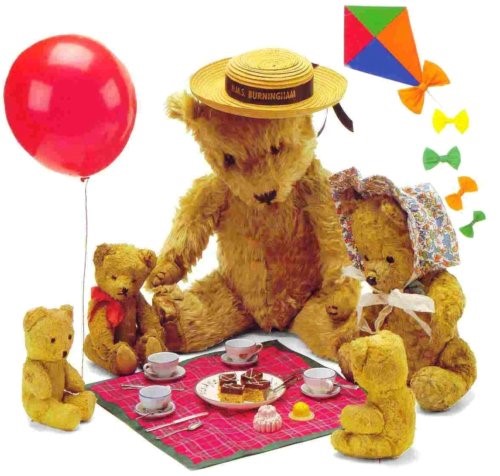 What are needs? What are the things that we need every day? We need food. We need water. We need a place to sleep with a roof over our heads, and we need clothes.
But that's not all we need. We also need love, friendship, and family. We need a listening ear when we have questions. We need wisdom when we have tough choices to make. We need comfort when our hearts are broken and we don't know where to turn. Most of all, we need forgiveness for our sins, the things we have done to hurt God and other people.
DISCUSSION QUESTIONS FOR OLDER CHILDREN
Read John 6:1-13
What did the disciples tell Jesus to do about the crowd?
What did Jesus answer?
How did Jesus feed all of those people?
What need did Jesus meet when he died on the cross?
How can Jesus meet our needs?
Jesus came to die for our sins. Someone to bridge the gap between us and God is the biggest need any of us have, and the first need That Jesus fills when we accept him as our Savior. But Jesus doesn't stop there. Jesus can be a friend to the friendless. He can be a comfort to the broken hearted. He can give wisdom to those who seek it.
Jesus can also help us to figure out who we are and what our purpose is. Jesus can give us direction for our lives, and a special calling to serve him. Jesus has given all of us gifts to use for him. Just like that little boy with the lunch, we can give our gifts to Jesus, and Jesus can multiply them just like He did Nathan's lunch.
What needs do you have? Do you need a friend? Do you need love? Could you use some wisdom or comfort? How about someone you know?  Do they need some of these things?  Jesus can meet all of those needs. He knows them before you even ask, and he delights to answer our prayers. Whatever is on your heart right now, give those needs to Jesus, because Jesus is all you really need.
---
LOVE LETTER FROM GOD
Dear  ___________________,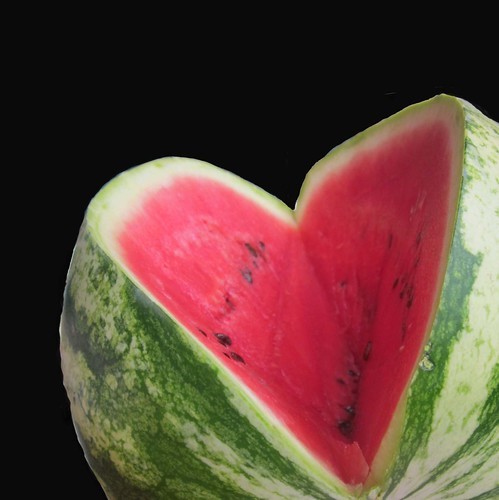 Imagine how happy Nathan felt when he made Jesus smile.  Do you think you can make Jesus smile too?  You can!  Whenever you are kind; whenever you are generous like Nathan, that makes Jesus smile.  And guess what – when Jesus smiles, I smile too!
With Lots of Love,
God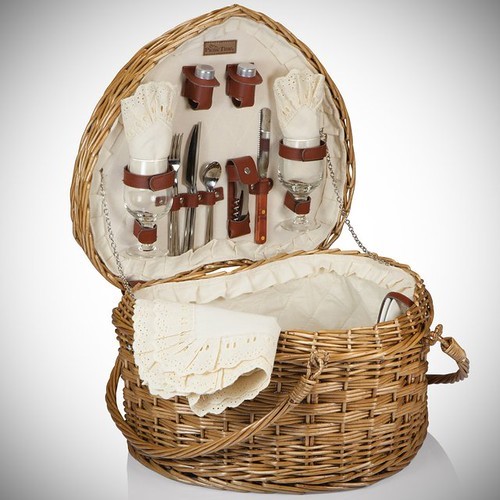 ---
ACTIVITY 
A Picnic Lunch
Take two paper plates and cut each following the example above.
Take the plates and then decorate them like a picnic basket.
Following the example above, take the two paper plates and staple or tape together.
Draw fish and bread and tape to the inside or lay the basket on the table and put your lunch in the opening and as you eat, share the story of how Jesus fed the 5,000 with mom and dad.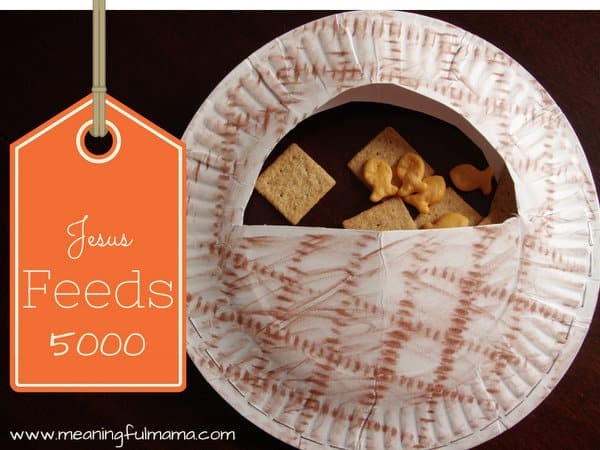 ---
CLOSING PRAYER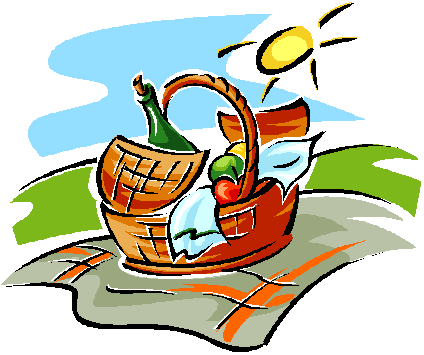 Dear God,
Thank you for meeting our needs. Help us to remember you are all we need.
In Jesus'name,
Amen
---