GREETING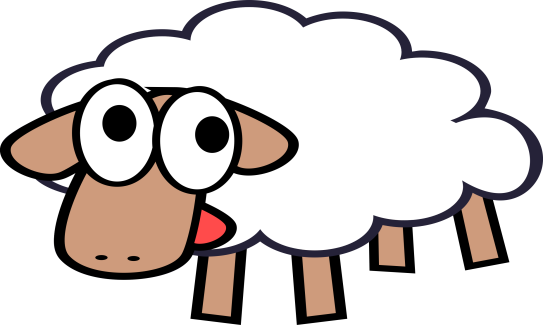 Greetings!
I hope you had a good week and that you were able to stay cool.  It was a hot one!  It's hard to believe that we are already halfway through July.  Our virtual Vacation Bible School program, Breaking Free will begin July 20th.  I hope that you will plan to join us for the week.  While enjoying the blessings of this summer, I look forward to next summer when we will once again be able to gather together.
May God bless you with a productive, safe and healthy week.
Peace, Blessings and Love,
Pastor Schalm
---
THE STORY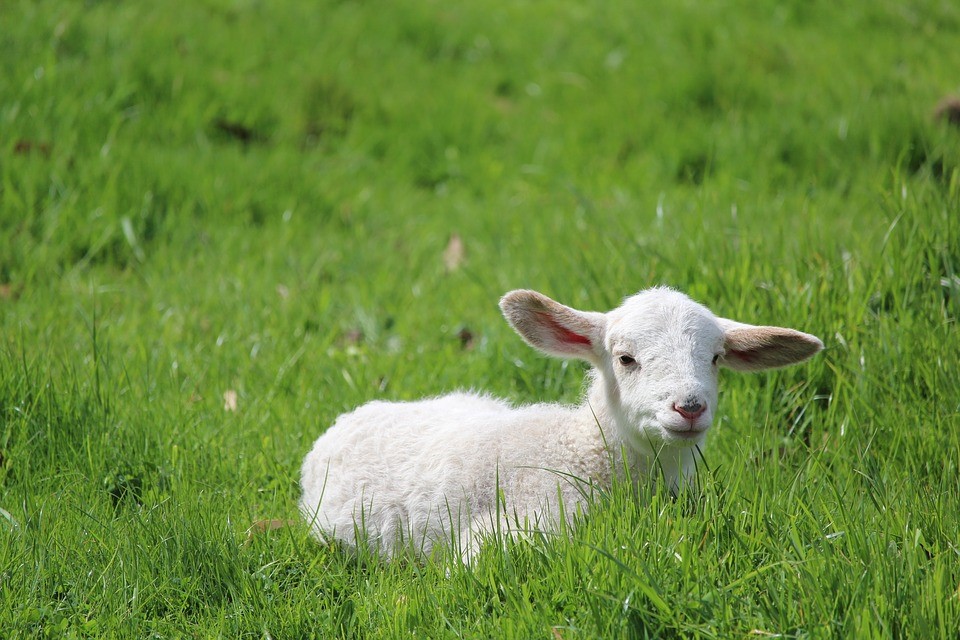 The Little Lost Lamb
Glenys Nellist
There was one a good shepherd who had one hundred sheep.  He loved each of his sheep very much and knew all of their names.  Every day, he would lead them to green pastures where they could eat the best fresh grass.  On their way home, he would lead them to still, cool waters where they could drink.  Every evening, at bedtime, the good shepherd would count his sheep to make sure they were all safely in their pen.
One night, the shepherd began to count his sheep… 90, 91, 92, 93, 94, 95, 96, 97, 98, 99 – Oh no! - Little Fluffy was missing!  Now what do you suppose the good shepherd did?  Did he lie down and go to sleep, hoping that Fluffy would come back the next day?  No! Did he say to himself, "Oh well, never mind, I will have 99 sheep?"  No!  Did he sit down and cry?  No!  He got right up and went out to search for his little lost lamb.
That good shepherd marched back through the meadows, hiked over the hills, and splashed through the streams.  He burrowed under the bushes, thrashed through the thicket, and fought his way around the forests, shouting, "Fluffy, Fluffy, where are you?"  Then, he heard the faintest little cry, "Baa, baa, baa,"
"Fluffy!" the shepherd cried as he happily scooped her up into his arms.  "I'm so glad I found you!"
And with his heart full of love, the good shepherd lifted her ever so gently, put her high on his shoulders, and carried her carefully all the way back home.  Fluffy nuzzled her head into his warm, strong shoulder and decided that she would never, ever leave the good shepherd again.
GOD'S WONDERFUL WORDS TO YOU:
"You are the sheep belonging to my flock." ~ Ezekiel 34:31
---
MESSAGE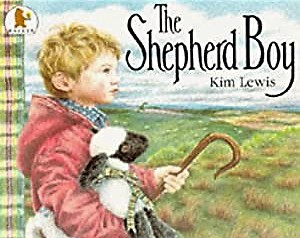 A good shepherd does whatever it takes to care for his or her sheep. In all sorts of weather, day or night, the shepherd is there, ready to help.
Who in your life is like that shepherd—always ready to help, no matter what?
Why do you think that person cares so much?
Who in your life is so important to you that you'd do anything to help the person?
Jesus would do whatever it takes to help you.
In the story, Jesus is saying He's a shepherd—a good one. In what ways do you think that's true?
In what ways have you seen Jesus love you this past week or have you not seen that?
In this story we're the sheep. In what ways do you think we're like sheep?
---
LOVE LETTER FROM GOD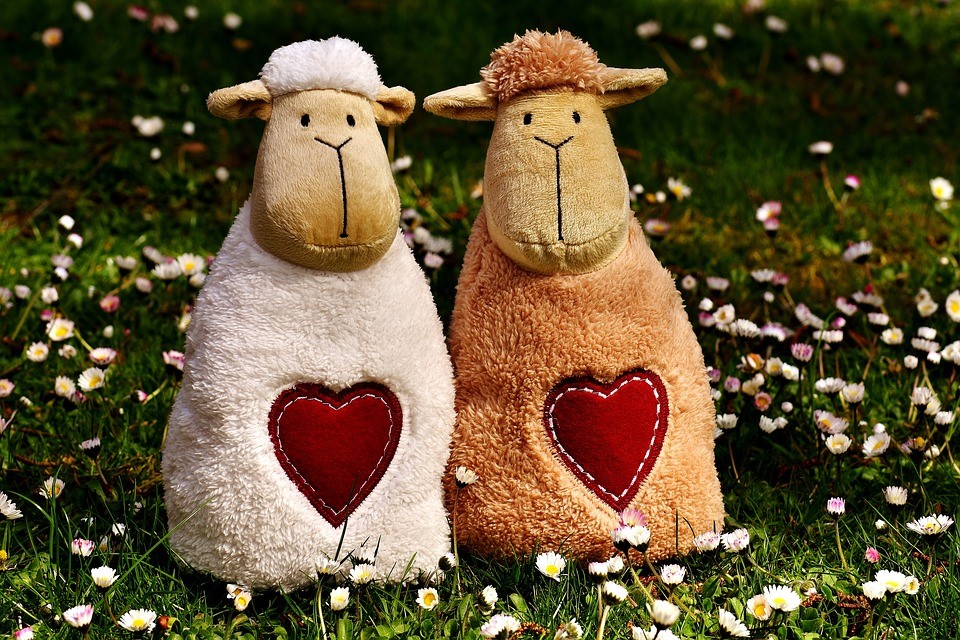 Dear ___________________,
Did you know Jesus is just like that good shepherd?  Did you know you are just like one of his sheep?  Jesus loves you so much that he never, ever wants you to leave him.  But even if you do, remember that Jesus will search high and low for you and never give up until he finds you.  And when he does, with a heart full of love, he will bring you back home to be with him forever.
Love Always,
God    
---
ACTIVITY
Sheep Puppet
Supply List:
Paper bag
Cotton balls
Glue; scissors
Markers/decorative materials
Google eyes (optional)
Procedure:
Decorate the paper bag with markers. Add eyes, ears, and mouth features, if desired.
Glue cotton balls on the front of the bag for sheep wool.
Allow to dry, and let your sheep "speak" by moving the bag with your hand!
---
WEEK'S CHALLENGE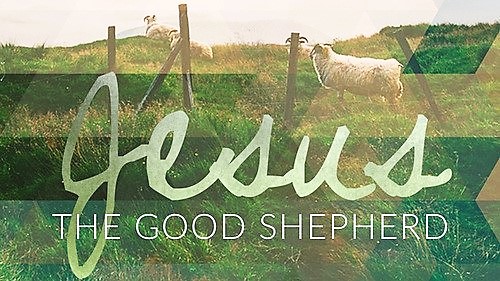 BE A GOOD SHEPHERD Help someone in your family who has lost something or may being feeling a little lost as a result of the pandemic. Do something kind for them to help them know you love and care for them.  Then say a special prayer for them.
ADOPT A GRANDPARENT. Write a letter, or color a picture to one of our elderly church members twice a month.  That's all you have to do to brighten someone's day.  Have mom or dad email, call or text me for a name and address.
We can all do something to lighten the load of others during this time.  Be creative and share your ideas!
Pastor Schalm (734) 255-0935  / cschalm@stpaulucctaylor.org
---
CLOSING PRAYER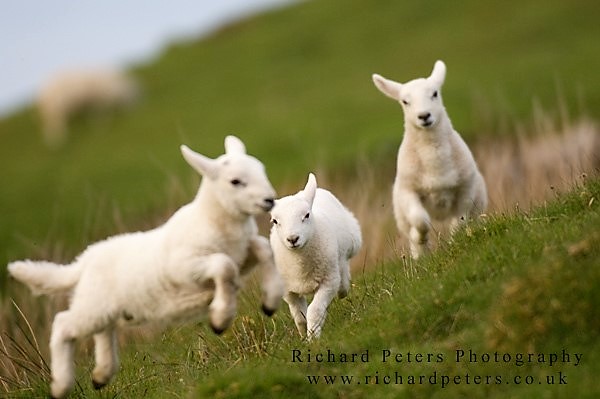 Father,
We thank you for your loving kindness, for caring about us, and for forgiving us when we ask for your forgiveness.  ~ Amen
---