GREETING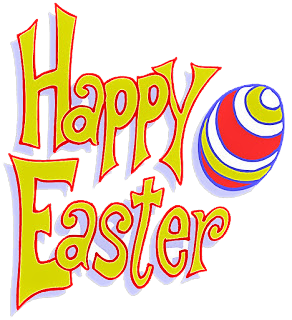 "Praise be to the God and Father of our Lord Jesus Christ! In his great mercy he has given us
new birth into a living hope through the resurrection of Jesus Christ from the dead."  ~1 Peter 1:3
Greetings ,
Happy Easter!  I hope you and your family are doing well on this blessed Easter Day.  While we may all be celebrating the resurrection of Jesus differently than we have in years past, the reason for the celebration remains the same.  Our Savior lives.  Our Savior is well.  Our Savior conquered death once and for all.  Our Savior reigns victorious.  Our Savior keeps His promises.  Our Savior has promised us eternal life.  Our Savior longs to live  within us.  Indeed, we have a lot to celebrate!
I hope you enjoy this Sunday's Easter blog.  Wishing you a blessed Easter full of God's goodness and grace.
Peace, Blessings and Love,
Pastor Schalm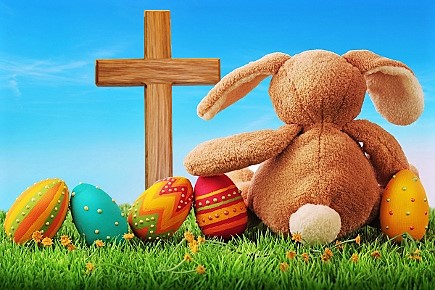 ---
THE STORY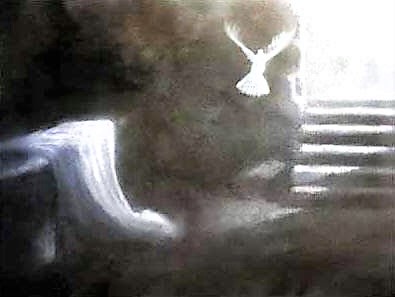 The Happy Ending 
By: Glenys Nellist
Three days later, the early morning sun tried to peek through the clouds as Jesus' friend Mary came up the hillside to put perfume on Jesus' body.  Quietly, she tiptoed up to the big cave where they had buried him.  Suddenly, she stopped.  Something was wrong.  The great big stone that had covered the doorway was gone.  Who could have moved that heavy stone?  Mary slowly peered inside the dark cave.  She could not believe what she saw.  Jesus was gone!  Who had taken his body? Where had they put him? Mary began to cry, but then, she heard a voice behind her.
"Why are you crying?' a man asked.
"Oh please, sir," Mary sobbed.  "Are you the gardener?  Someone has taken my Jesus away.  If you know where he is, can you tell me?"
"Mary," the man whispered.
Mary's heart skipped a beat.  How did this man know who she was? How could his voice sound so much like Jesus as he softly whispered her name?  Mary blinked through her tears at the man standing in front of her.  Could it really be true?  Was this man Jesus?  Was Jesus alive again?  And suddenly, she knew it was him!
The sun jumped out from behind the clouds, the birds began to sing again.  The flowers in the fields lifted their heads as they danced in the wind.  The whole earth seemed to shout his name.  Jesus! Jesus! Jesus was alive! And from the heavens up above came the sound of a thousand angels singing – a thousand angels singing to welcome back Jesus – Jesus, the King of the World!
Mary's heart sang for joy! If Jesus could live again, even after he had died, that meant one day, Mary could live again too!  And if Jesus would have a new home in heaven, that meant one day, Mary would have a new home in heaven too!
With a hop, a skip, and a jump Mary ran to tell the disciples.  Jesus was alive! Jesus was alive, and one day, one wonderful day, Mary would be able to live in heaven with Jesus forever.
The End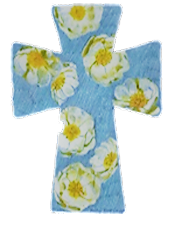 God's Wonderful Words to You
Because I live, you will live also ~ John 14:19
---
MESSAGE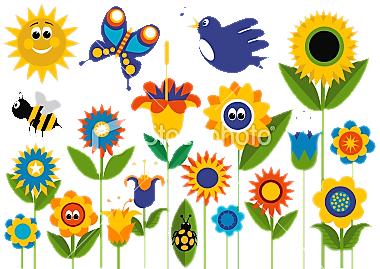 JESUS LIVES!   Even though great sadness and sorrow were felt by all Jesus' disciples (His friends who followed Him) and by those who loved Him when He was hung on the cross, they knew great joy once He rose from the dead.  We too, feel sad and experience sorrow when someone we love dies or when something bad happens.  It is important though to remember, that like Jesus' friends, we too will know happiness and joy again.  Because Jesus lives and conquered death, those who follow Him and love Him will also.
Do you know anyone who lives in Heaven?
How do you think Heaven looks?
What do you think they do in Heaven?
How do you think they behave in Heaven?
Do you want to live in Heaven one day when all your work on earth is through?
One day, all those who believe and trust in Jesus will live in Heaven together.  There will be no more sadness, bullying, meanness, greed, illness or hatred.
What things do you think will be there?
Heaven will be perfect!  And one day we will all gather there in perfect love and peace.
---
LOVE LETTER FROM GOD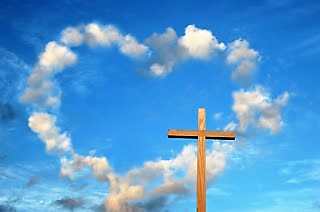 Dear___________________________,
Are you smiling now, like I am?  That really was a happy ending wasn't it?  Jesus came back to life!  And do you know where Jesus is now?  He is in heaven – the most wonderful home there is.  That's where Mary is too.  Heaven is a home where there is no crying and no sadness.  Heaven is a home where there is nothing to be afraid of and nothing that can hurt you.  Heaven is a home where there is only happiness, love, laughter, and joy.  And the most amazing part of this whole story is that heaven can be your home too – where one wonderful day, you can live with Jesus forever.  Until then, follow me and live a good life by loving others and keep growing and learning.
I Love You,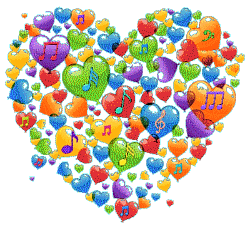 God
---
ACTIVITY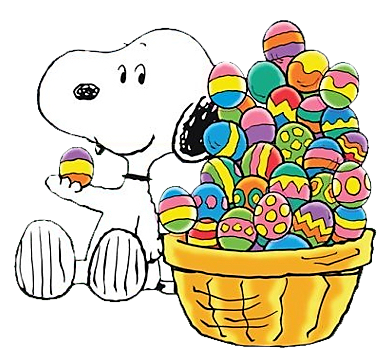 Activity: Jelly Bean Prayer
Supplies Needed:  White paper, markers or crayons
How To: Have the children follow the example below and design their own Jelly Bean Prayer.  Send me pictures of their creative art work.  Have them read it before Easter dinner and then hang it on their bedroom door.  Have fun!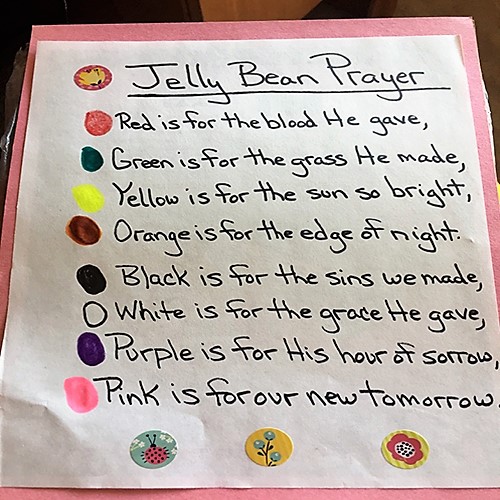 ---
WEEK'S CHALLENGE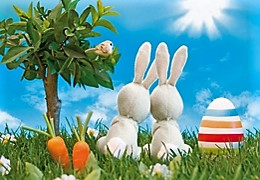 SCAVENGER HUNT  Take a pencil and piece of paper and go in your backyard or for a walk (with mom or dad) and write down five new things that you see and or hear that you did not or could not see or hear two months ago.  Write your own prayer thanking God for them and for how He sends new birth to the earth.
TAKE A VACATION  This may have been the week that you and your family would have gone on vacation. Even if not, decorate a room and/or dress up as if you were on vacation.  Whether it be your favorite vacation destination or a dream vacation, have fun and use your imagination.  Send me a picture (734) 255-0935.  I will include it in next week's church video.
ADOPT A GRANDPARENT.  Write a letter, or color a picture to one of our elderly church members twice a month.  That's all you have to do to brighten someone's day.  Have mom or dad email, call or text me for a name and address.
Make Hearts! Make a red heart and write THANK YOU Doctors, Nurses and healthcare professionals on it.  Make a blue heart and write THANK YOU police, fire and first responders on it.  Make a white heart and write THANK YOU essential retailers, drivers and workers.  Place the hearts in your window to brighten the day of those continuing to serve and care for us.
We can all do something to lighten the load of others during this time.  Be creative and share your ideas!
Pastor Schalm (734) 255-0935  / cschalm@stpaulucctaylor.org
---
CLOSING PRAYER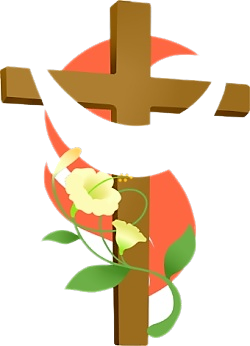 Dear Heavenly Father,
 We thank You for sending us Jesus and for rising Him from the dead.  Because Jesus died on the cross we know that we no longer have to fear death.  We thank you for the season of Spring and for all the new beginnings that are springing up all around us.  Be with us we pray during good and bad times and grant us the courage and faith to always follow and trust in You.
Happy Easter God!
~ Amen
---